EYFS - Phonics & Reading
Phonics
Phonics is taught through short daily sessions in KS1. We base the teaching on Letters and Sounds, supported by Jolly Phonics, a commercially available scheme which uses songs, letter sounds and hand gestures.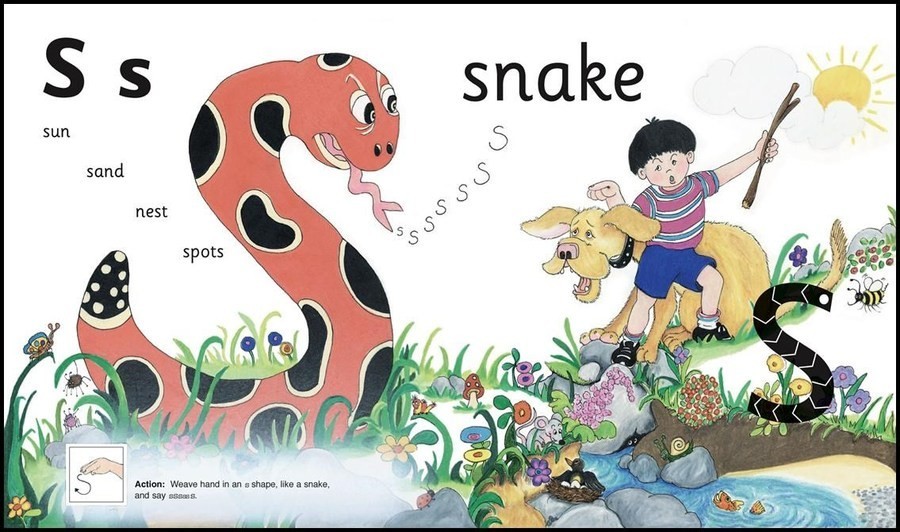 In years Reception to year 2 the children take part in daily phonic sessions. We follow a scheme called Letters and Sounds, which is taught in a creative way, engaging the children through visual aids, sounds, actions and rhymes. The children apply their phonics in their regular reading sessions.
Guided Reading
At George Spicer Primary School, our aim is to encourage children to read for pleasure and to develop a real passion for reading. Children take part in guided reading sessions daily. In Year 1, we use Daily Supported Reading, where children work in groups to complete a structured reading programme. In Reception and Years 2-6, children work in groups on reading activities. One group will read with the teacher whilst the other groups work either on independent activities or read with an additional adult. The activities the children engage in are planned to develop their love of reading, spelling and grammar as well as support them in applying their reading skills.
We are always looking for more parent helpers to support the children in developing their reading. Do please let us know if you can help.
Every class in the school has a book corner full of books to spark children's imagination and encourage their passion for reading.
There are books to suit all abilities as well as magazines, comics and newspapers. Book corners are inviting areas for the children to sit and get stuck into a good book. The children are encouraged to interact with the displays around the book corner and make suggestions on how to make it better.