Friends of George Spicer (FoGS)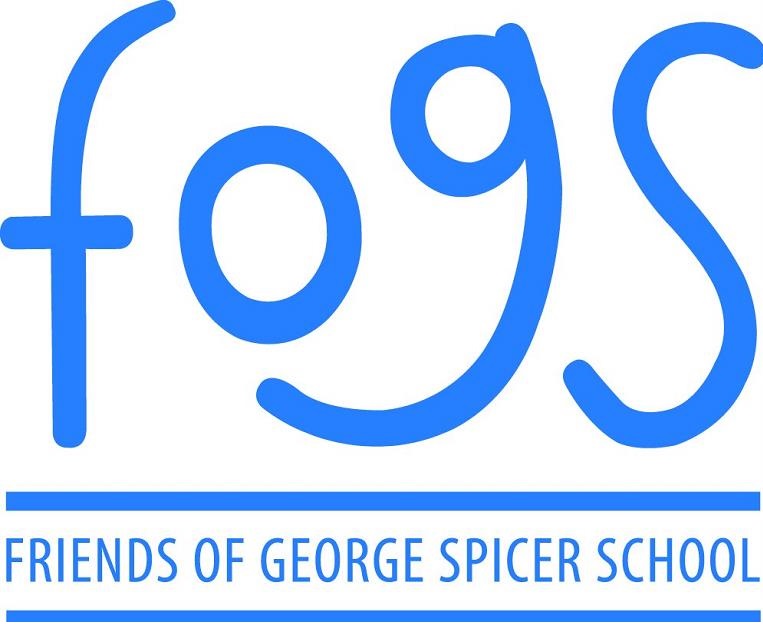 The Friends of George Spicer School (FoGS) is our Parent Teacher Association. We are a registered charity acting on behalf, and in the interest, of all children and parents at the school.
Any parent, carer, grandparent of pupils, or member of George Spicer Primary School staff is welcome to join FoGS and volunteer their time, ideas, expertise and enthusiasm towards helping raise money for our children and the school.
As well as raising funds, our key objective is promoting community spirit. We feel that it is important that our children learn from their families how important their local community is.
If you're interested in getting involved and making a positive impact on your child's education, joining FOGS is a fantastic way to do just that! It will enable you have the opportunity to work alongside other parents and teachers to organise fun events and raise funds for important school programs and equipment. Find out more.
CURRENT MEMBERS
Chair - Christina Culora
Secretary - Rebecca Vorperian
Treasurer - Rajiv Parmar
Member - Claire O'Neill
Member - Iselema Carrasco
Member - Jane Howlet
Member - Tracy Connell
Member - Hannah Collier
Staff Rep - Miss Ring
Contact us anytime on friendsofgeorgespicerpta@gmail.com
FoGS hold regular meetings, either in person or virtually via Zoom. Details are included in weekly school newsletters, or you can email us for details. Minutes of FoGS meetings are also available on request by emailing us.
WAYS YOU CAN HELP
Did you know that you can help raise funds for FOGS whilst shopping? We've teamed up with various companies to help boost funds for the school - every time you buy, they donate (and it doesn't cost you a penny!)
Sign up to Easy Fundraising, and brands donate when you shop
Buy your name stamps from StampTastic and enter code EN11YF when ordering
Buy your name labels from Stikins and use number 7843 when ordering
Get a new scooter from Micro Scooters and enter code 101993 when ordering
Matched funding - If you work for an organisation and they have a matched funding policy (sometimes called a corporate social responsibility policy), any money you raise for the school could be matched by your employer. Usually, the employee will need to supply them with a letter from the PTA detailing the date and nature of the event, together with the total raised. If your employer operates a matched funding scheme, please let us know. This could be a significant source of income for FoGS and help us raise much needed money for George Spicer Primary School at a time when central funding for education is under huge pressure.
GET SOCIAL WITH US
COMING SOON!
FoGS Business Group, supporting the school community. We're working on a new business directory, which will be your guide to discovering and connecting with a diverse range of companies and services in the local area. If you are a parent, carer, grandparent or family friend of a pupil that runs a local business, we will be starting a business community to help support and promote each other. If you are interested, or know someone who is, then please email us with your details, and we'll get back to you!
Here are previous editions of our Community Directory: