Friends of George Spicer (FoGS)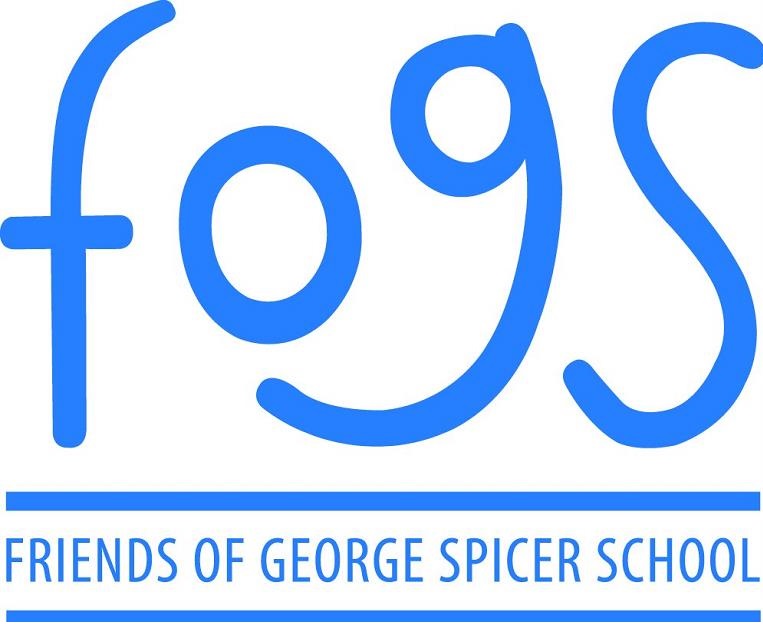 The Friends of George Spicer School (FOGS) is our Parent Teacher Association. We are a registered charity acting on behalf, and in the interest, of all children and parents at the school.
Any parent, carer, grandparent or member of George Spicer Primary School staff is welcome to join FOGS and volunteer their time, ideas, expertise and enthusiasm towards helping raise money for our children and the school.

As well as raising funds, our key objective is promoting community spirit. We feel that it is important that our children learn from their families how important their local community is and our events are well attended family days, which are enjoyed by all!
You can see this short video about FoGS on the George Spicer YouTube Channel.
Current members
Laura McManus - Chair
Dani Gavriel - Co-Vice Chair
Jane Howlett - Secretary
Lizzie Shelley – Treasurer
Contact us anytime on friendsofgeorgespicerpta@gmail.com
Please join our closed Facebook Group, by searching 'George Spicer Parents' and answering the questions.
See below for our upcoming events and online offers to help raise money for the school.
Upcoming FOGS Events 2020-21
FOGS Meetings (Virtual meeting held via Zoom, details are included in weekly school newsletters)
Tuesday 9th November, 8pm
Wednesday 8th December, 8pm
Tuesday 11th January 2022, 8pm
Tuesday 1st Feb, 8pm
Wednesday 9th March, 8pm
AGM Tuesday 26th April, 8pm
Wednesday 18th May, 8pm
Tuesday 7th June, 8pm
Wednesday 13th July, 8pm - Social
Minutes of FOGS meetings available on request by emailing us at Friendsofgeorgespicerpta@gmail.com
Minutes of FOGS meetings available on request via contact us page. Please send us an email.
To view our social media policy please click here
Help raise funds while you shop!
Did you know that there are lots of ways you could help raise money for your children's school without spending any extra money? FOGS have teamed up with four companies to help boost funds for the school and make it easier for you to be involved. Our fundraising poster explains how it all works.
http://www.stamptastic.co.uk and enter code EN11YF when ordering
https://www.easyfundraising.org.uk/causes/friendsofgeorgespicerschool/
https://www.stikins.co.uk/fundraising/schools-linking-information/ and use number 7843 when ordering. 30% commission will be raised for the school.
http://www.micro-scooters.co.uk and enter code 101993 when ordering
https://smile.amazon.co.uk select Friends of George Spicer School as your chosen charity and make sure it's turned on in your App!
Matched funding
If you work for an organisation and they have a matched funding policy (sometimes called a corporate social responsibility policy), any money you raise for the school could be matched by your employer. Companies may match the fundraising total for an event, or for the stall that their employee is working on. Usually, the employee will need to supply them with a letter from the PTA detailing the date and nature of the event, together with the total raised.
If your employer operates a matched funding scheme, or if they are willing to match fund any of our events and you are interested in helping us for any of our events, please let us know. This could be a significant source of income for FOGS and help us raise much needed money for George Spicer Primary School at a time when central funding for education is under huge pressure.
If you think your company might be able to help, please contact us.
Here are previous editions of our Community Directory: