KS2 - Autumn
Spicer's host Public Speaking
Competition training
The end of September saw George Spicer host a training session for Enfield's Primary Public Speaking Competition. Eleven schools attended and two of our own Yr6 pupils, Sonya and Scott, had their first taste of public speaking making with feedback and advice from a public speaking coach. We're looking forward to attending the semi-finals for the Mayor's Award in a few weeks' time!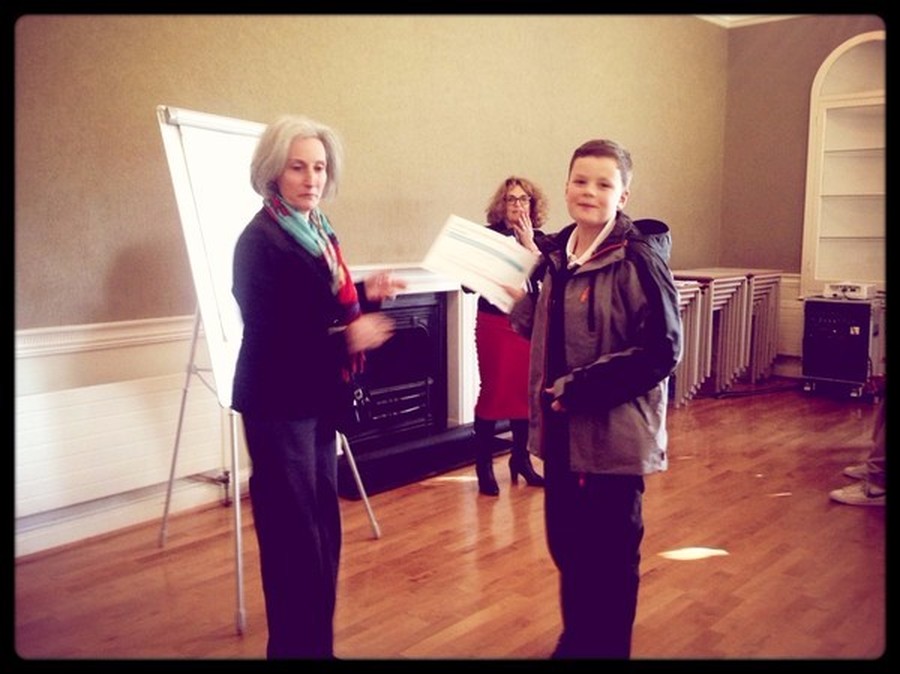 George Spicer Finalists!!

We are thrilled that both our students, Sonya Duggen and Scott Dyer, who competed in the public speaking semi finals were chosen by a panel of judges to go through to the next round! They both put in lots of hard work at home practising their speeches with their families and rehearsing at lunch times too! They spoke with confidence and conviction , we are so proud! Watch this space for news of the finals taking place on Tuesday 10th of November.
Public Speaking Lord Mayor's Award
On Tuesday Scott Dyer and Sonya competed in the finals for the Public Speaking Lord Mayor's Award. They have both achieved such a lot by getting this far in a competition with an extremely high calibre of competitors. Scott spoke faultlessly about the pros and cons of owning a Kit Car which impressed the judges with his specialist knowledge. And judges were moved by Sonya's mature speech on perseverance, which she spoke about with such passion. Although we didn't win a trophy this time George Spicer, two winners stood and spoke confidently today and left feeling very proud of themselves. Very well done!! Here are photos of the Deputy Lord Mayor, Bernadette Lappage presenting them both with their certificates.
NO IT ISN'T, YES IT IS!
On Wednesday 16th December, Yr1 children pupils got to watch a fantastic pantomime performed by Wizz, Bang, Pop! The children were then all treated to ice-lollies, which was a nice end to a wonderful event.