ELM CLASS BIRTHDAY BOOK DONATIONS
Elm Class Birthday Book Donations Elm class love reading.
When it is our birthday we donate a book to the class instead of bringing in cake or sweets.



A BIG THANK YOU FOR ALL YOUR SUPPORT!

Thank you to all the parent/carers that attended the Year 1 Supporting Your Child's learning Workshop. Parent/carers found out how their child's time is spent in a typical day in Year 1.
The Year 1 team demonstrated the resources and materials that are used to deliver the whole curriculum. Parent/carers gained an insight to the year 1 curriculum and had the opportunity to ask questions on how they can support their child's learning at home.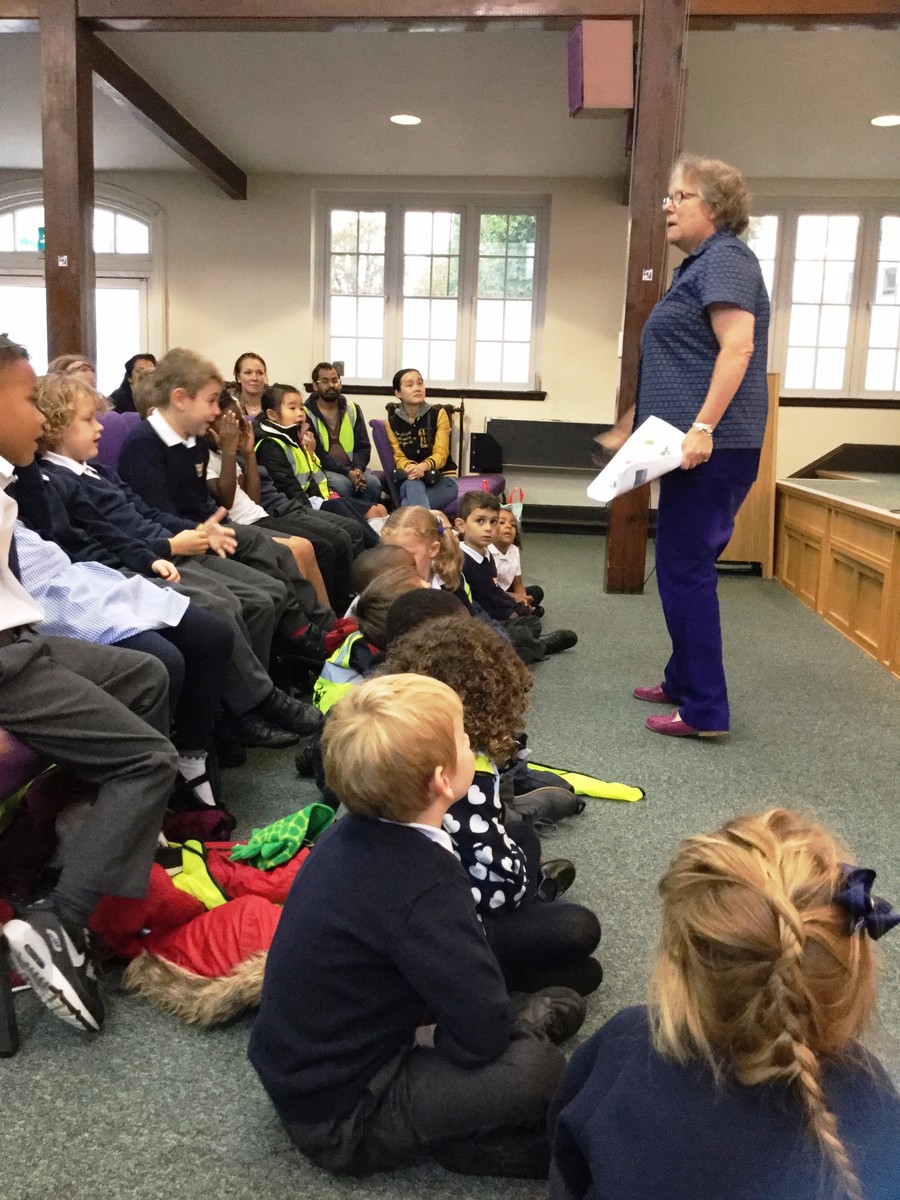 Yr2 VISIT THE MUSEUM OF CHILDHOOD
Yr2 had a great time visiting the Museum of Childhood in Bethnal Green. They travelled by train from Enfield Town to Cambridge Heath station. Once at the museum, the children enjoyed touring the museum and discovering facts about a variety of toys, both old and new. Some children even got to try a rocking horse and interact with a giant robot! The trip was a great start to our new topic 'Toys' and the children were a credit to our school on the visit. Well done Yr2!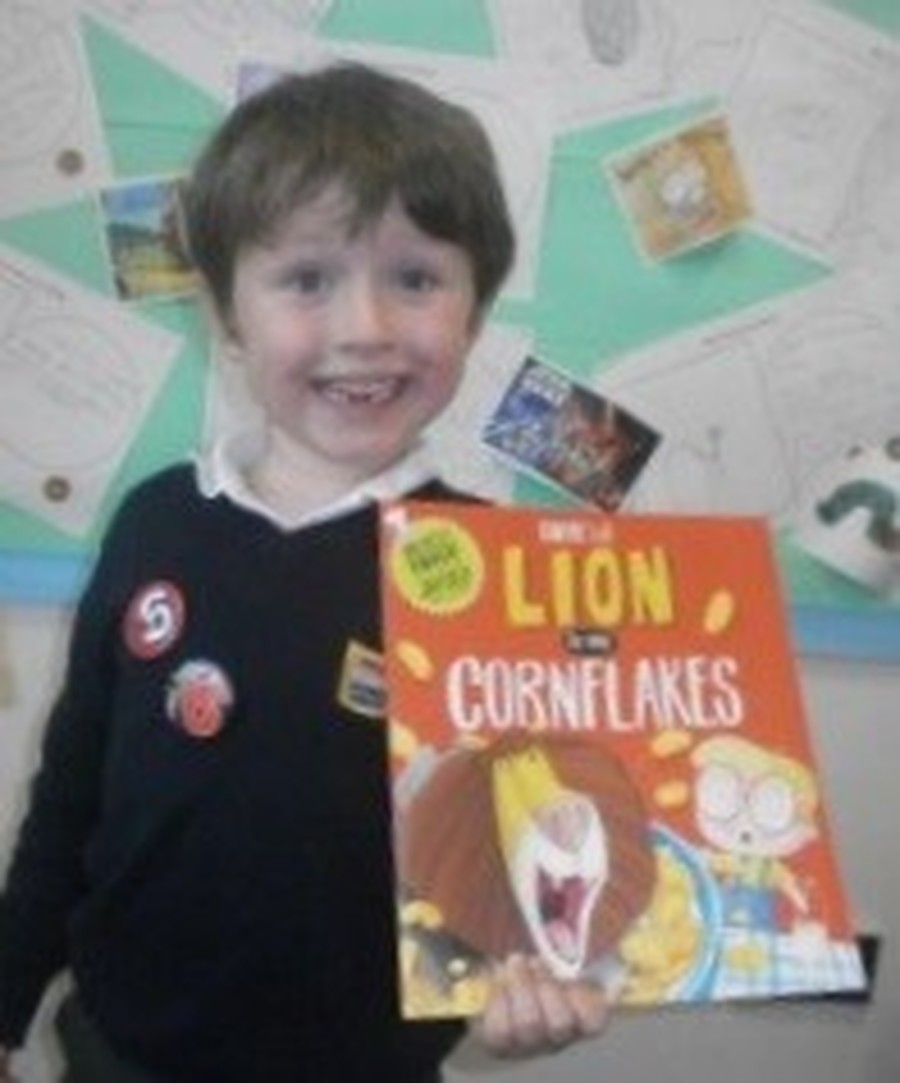 Yr1 VISIT THE ENFIELD BAPTIST CHURCH
Year 1 visited Enfield Baptist Church as part of the Re curriculum. They learnt all about the Harvest Festival and took part in a quiz about how vegetables and fruit grow. On their first trip in Year 1, all the children behaved beautifully and their teachers were very proud of them. Once again, thank you to all the parent/ carers who came on the trip. A few quotes from the children:
'It was amazing!'
'We all liked it.'
'I liked walking there.'
'I liked doing the thumbs up for the vegetables.'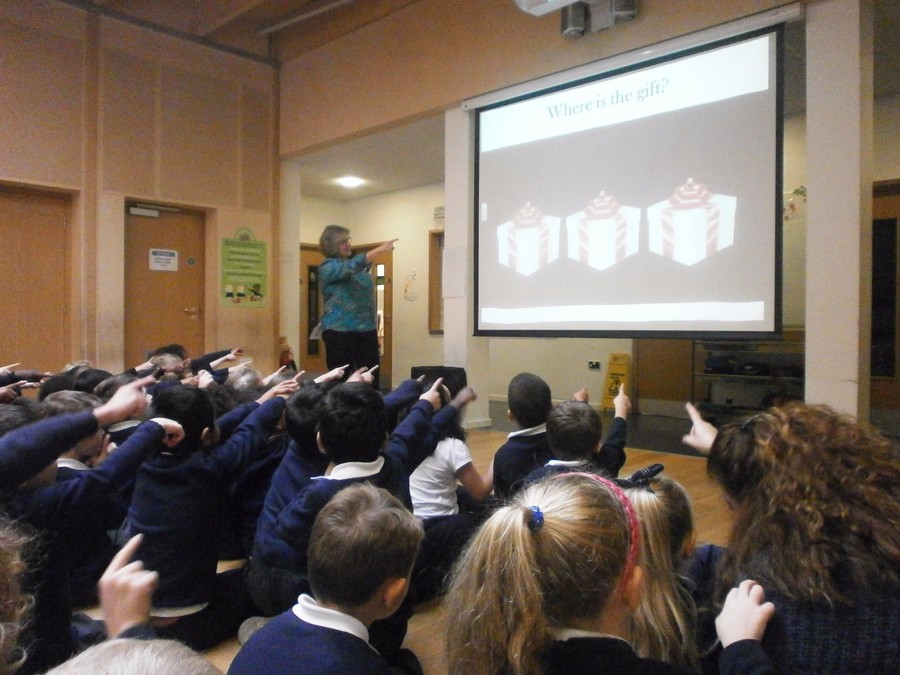 YR1 VISIT FROM THE BAPTIST CHURCH
After our successful trip to the Baptist Church in autumn to learn about Harvest, the Year 1 children welcomed Mandy to their school. This time the focus was on Christmas. The children enjoyed another engaging and fun talk where they learnt about the many aspects and meaning of Christmas.