KS1 - Autumn Term
YR1 VISIT ENFIELD BAPTIST CHURCH
Yr1 visited Enfield Baptist Church. We learnt about harvest and that harvest is about saying thank you for having and sharing our food.
Thank you to all the parent helpers we had on our trip.
Enfield Market Relaunch
Year 2 paid a visit to Enfield market on Friday 2nd October as part of the Market Relaunch. In glorious autumn sunshine they helped make apple juice using an old fashioned apple press organised by Forty Hall Farm. They also make pictures decorated with seeds to celebrate harvest.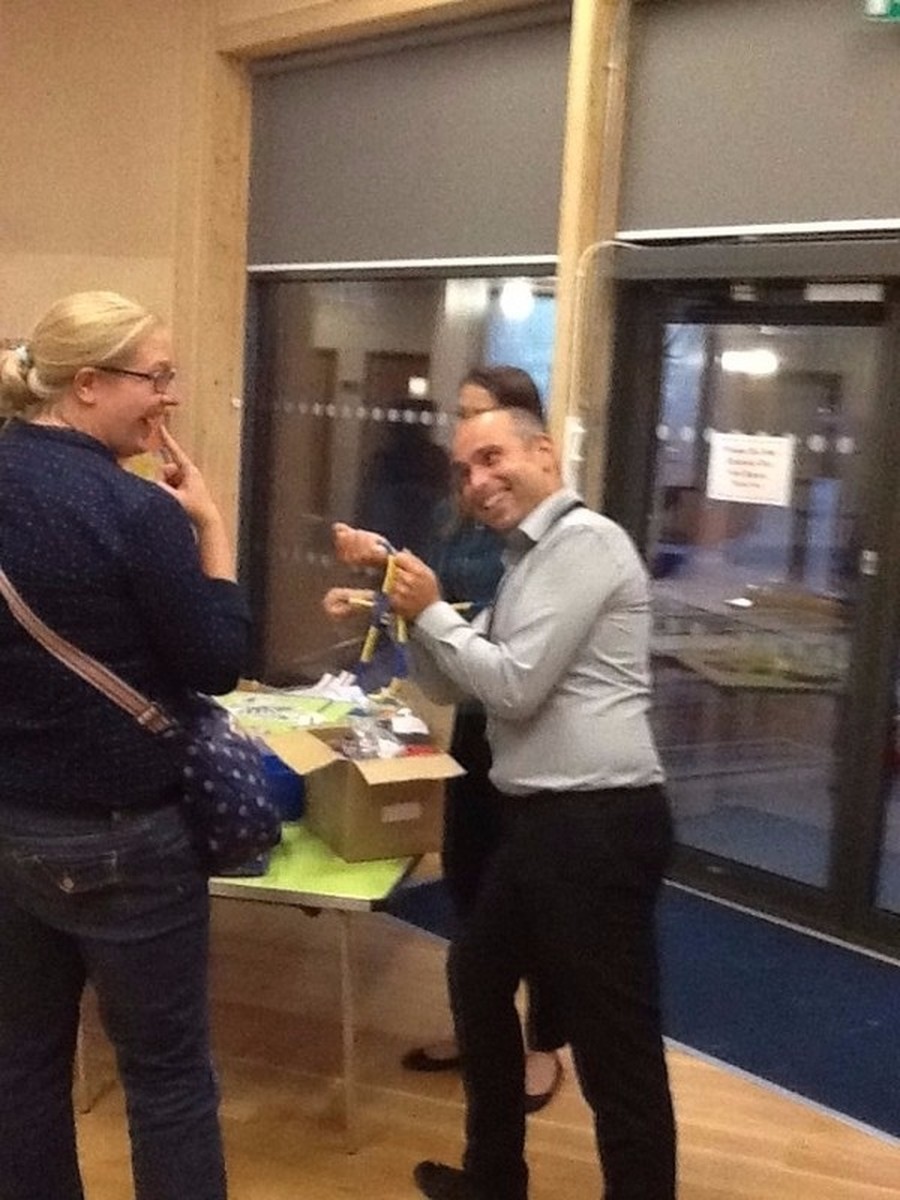 Supported Learning Workshop
Mrs Mangiapane and the year 1 teaching team hosted a supported learning workshop in October for parents to share how maths are taught interactively. The full range of resources were on show for parents to try out, and our Maths Co- ordinator Mr Ioannou was on hand to answer questions about maths at George Spicer. Thank you to all the parents that attended and it was lovely to read all the positive comments and feedback left at the end of the session.
NO IT ISN'T, YES IT IS!
On Wednesday 16th December, Yr2 children were joined by reception pupils to watch a fantastic pantomime performed by Wizz, Bang, Pop! The children were then all treated to ice-lollies, which was a nice end to a wonderful event.