Key Stage 2 - Summer Term
YR4 END OF YEAR CELEBRATION

Yr4 celebrated the end of year in style with games and ice lollies in the park, followed by a celebration assembly where the children voted for each other in ten different categories such as 'Most Improved Child', 'Best Smile' and 'Maths Magician'. It was great to see how they worked as a team to identify and celebrate each others successes throughout the year.
Their teachers will miss them thoroughly!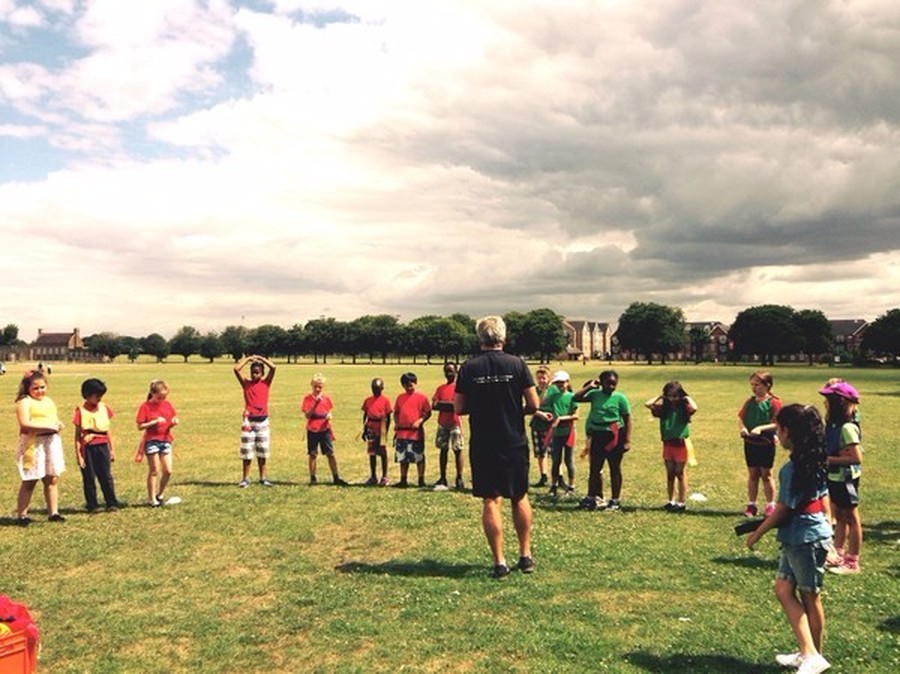 YR4 TAG RUGBY
Year 4 have enjoyed 7 weeks of tag rugby this term. They have learnt new skills, participated as a team and really enjoyed the weekly sessions. We have definitely noticed some budding rugby players amongst them. Well done!
YR6 BBQ
A big thank you to the parents who helped out at the year 6 leavers BBQ. Dispite a little rain the year 6 BBQ was a massive success. Not a burger was left un-munched!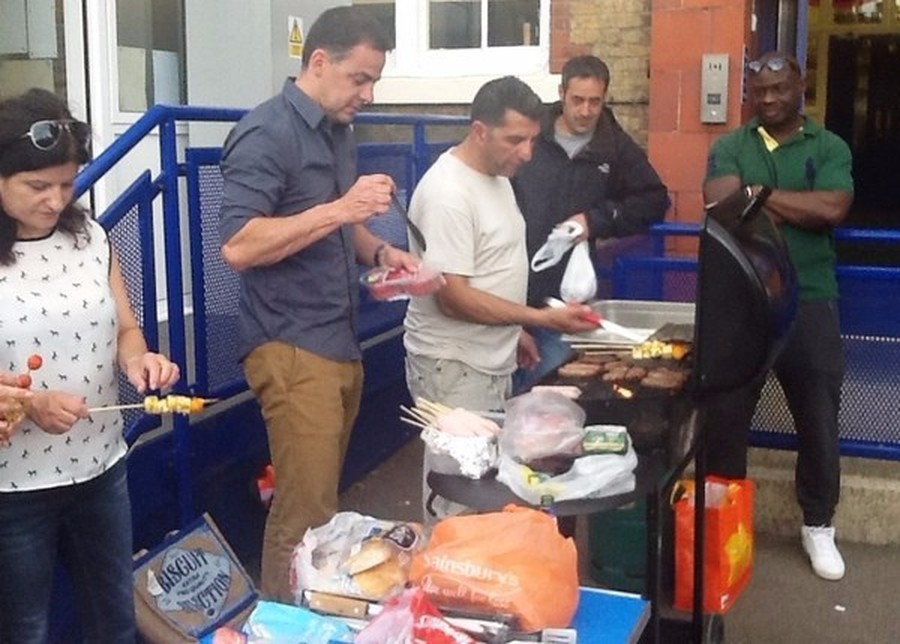 YR3 FOLK FESTIVAL
Parents and teachers were treated to a wonderful Folk Dance Festival by Yr3 classes on the 22nd July. The children worked really hard rehearsing various dances including line dancing. They all performed beautifully, well done Yr3!
LEA VALLEY RIVER WALK

Yr5 went on a trip to the River Lea and became
geographers for the day. The weather was perfect for the walk and everyone had a great day!
YR6 LEAVE US WITH A PERFORMANCE TO REMEMBER!
A big well done to Yr6 who wowed us recently with their end of year show 'The Lion King'. Everyone worked very well as a team, were dedicated in learning their words and movements and performed with super effort and commitment! It was a big success and all the children should be proud of their show! We will definitely remember this bunch! Well done to Mr Bond and Mrs Seed and the Yr6 team for all their hard work and effort that went into the production behind the scenes.
HERTFORD ROAD HINDU MANDIR
This Tuesday Y6 went on an exploratory visit to the Hertford Road Hindu Mandir. They had a terrific time. They listened to the story of Rama and Sita accompanied by Jason Koolman on the drums. They then had time to watch prayers and examine the customs carried out at the temple. "It was awesome!" Exclaimed Caitlin McGuiness Y6.
YR6 HAYLING ISLAND
Yr6 had a great time at Hayling Island this year. The group kicked off the trip with a fun packed day of kayaking and abseiling with fantastic weather conditions. Here are some photographs of all the activities they enjoyed.
YR4 FLATFORD MILL TRIP
Following Yr4's trip to Flatford Mill, we have heard some fantastic stories of what they got up to including the chance to explore Flatford Mill where Constable painted The Hay Wain. They also took part in small mammal trapping, the children thoroughly enjoyed their time together! Twilight trail in search of nocturnal animals, pond dipping and an evening of singing songs around a camp fire. The scenery was beautiful.