Key Stage 1
SONGSACK SINGALONG
The 16th March saw Yr1 had lots of fun performing the songs they learnt in The Songsack workshop. Thank you to all of the family and friends who attended and made it such a special event.
YR1 VISIT LOCAL LIBRARY

As well as getting involved in The Songsack Workshop, Yr1 have been busy visiting the local library. They enjoyed listening to a story ready by the librarian and on their journey back to school, they also looked for signs of spring in our local park.
KIMBERLEY CAFE

KS1 Children were excited this week to see that the much awaited 'Kimberley Café table' was ready for its first guests. Children who show good manners and who are polite and helpful will be given the opportunity to be good role models for the rest of the school. Each day children will be selected and given the opportunity to sit at a special table the following day. We are promoting, healthy eating, our core values and a calm and welcoming environment in which to eat.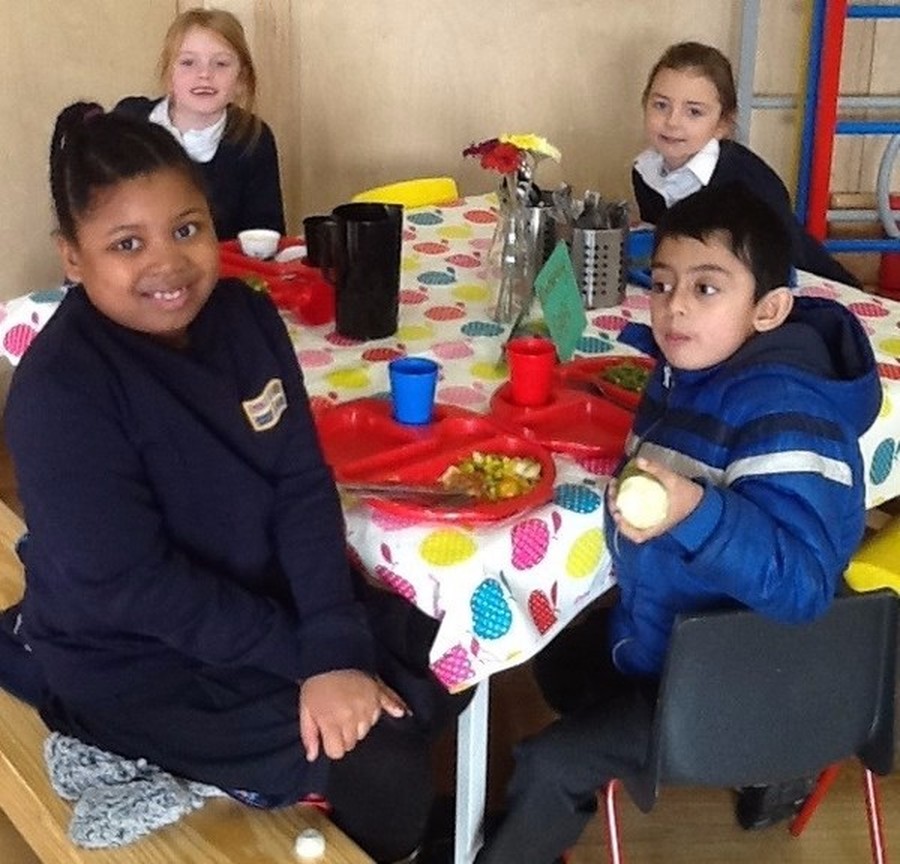 YR2 HOST STORY CAFES
Following the great success of last week's Reception Story Cafes this week year 2 have been enjoying hosting their own cafes. Classes took it in turn to invite their parents and carers in to schools to hear a story and participate in a related activity. Icing and decorating biscuits or building a gingerbread houses kept everyone busy and happy!