Year 5
Trip to Abney Park
On Wednesday afternoon, Year 5 travelled via train to Abney Park in Stoke Newington. Abney Park is known as one of the 'Magnificent Seven' garden cemeteries of London. Within Abney Park stands Abney Park chapel, a chapel built in the Gothic architecture style. As part of their Gothic Architecture topic, the children sketched sections of the building using a range of sketching techniques, such as stippling, blending, contouring, cross hatching and circulism. The children focused on particular aspects of the chapel, such as pointed arched windows and the battlements at the height of the building. The children also observed and sketched gothic-style tombstones, using the same sketching techniques.
The children thoroughly enjoyed the trip and were excellent role models for our school. A huge thank you to the volunteers who accompanied us on the trip and to those of you who volunteered your time.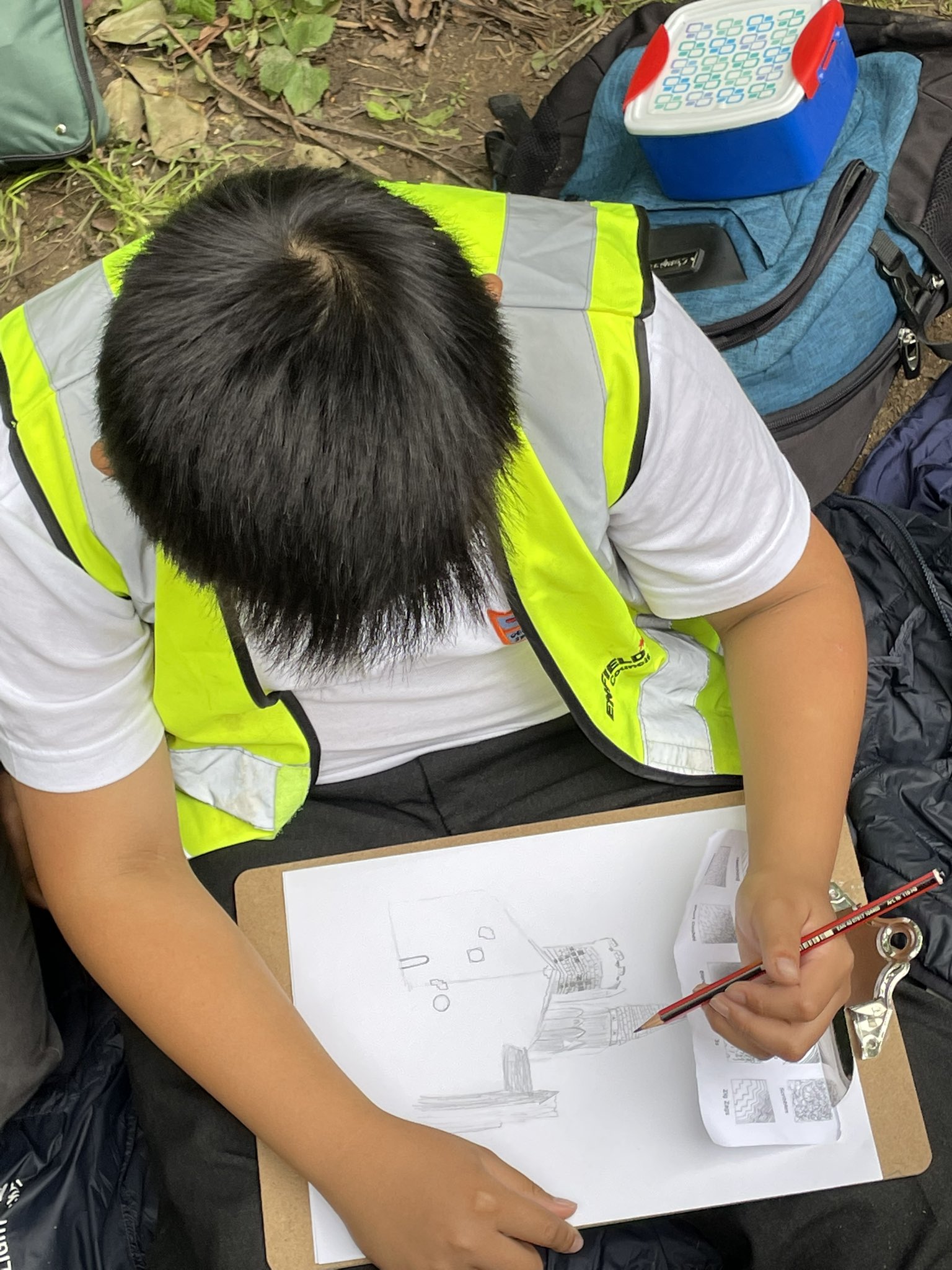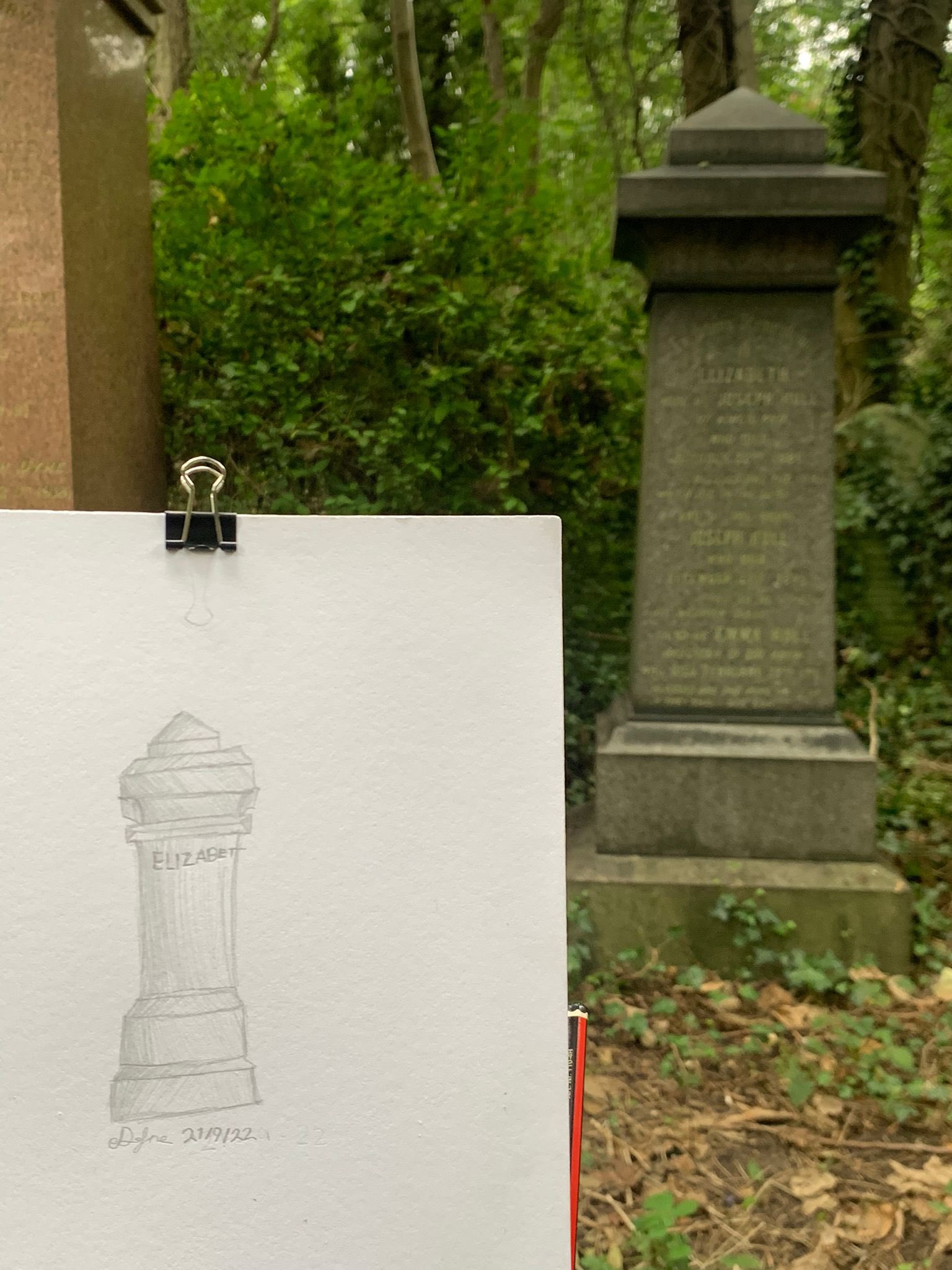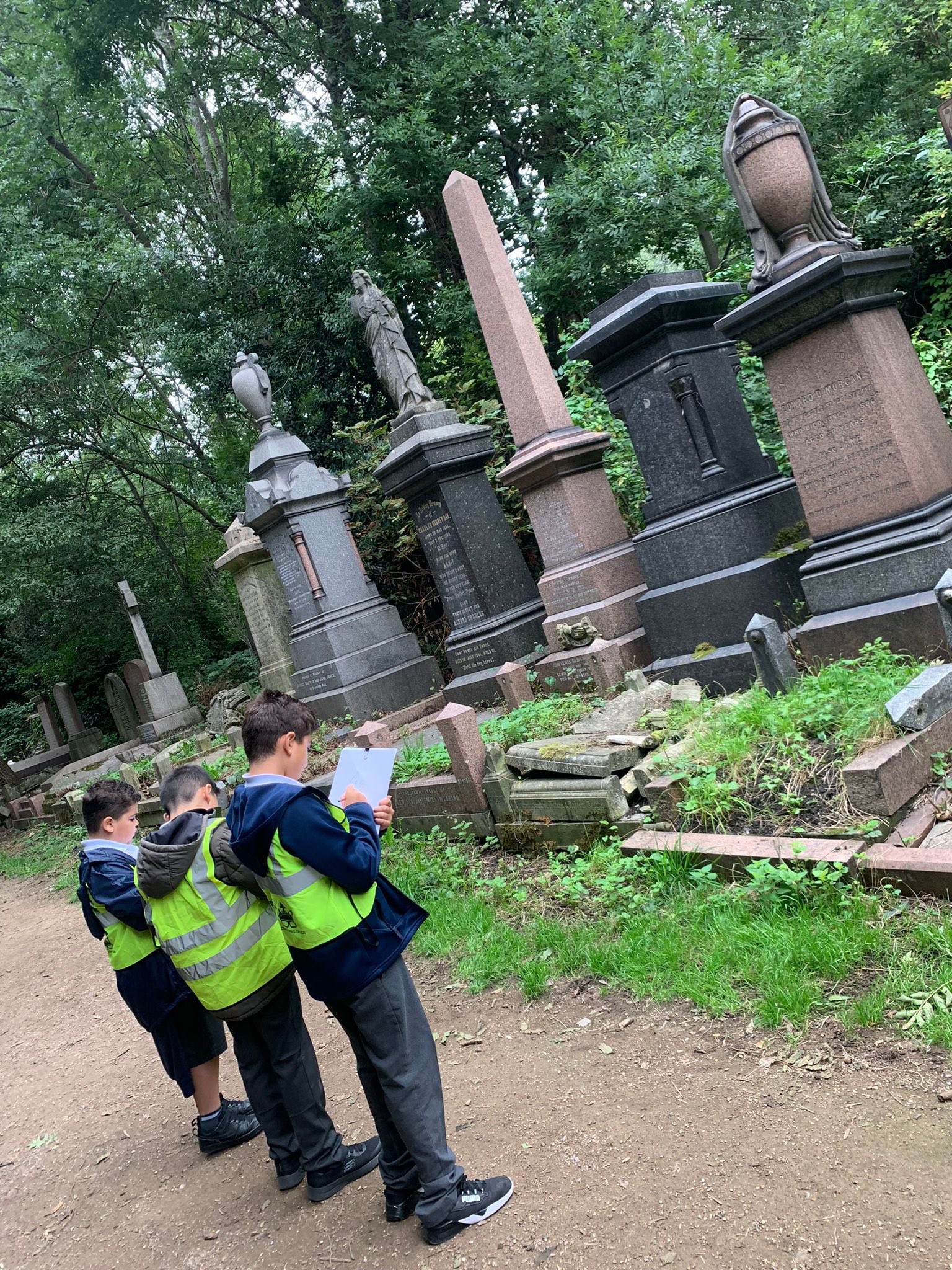 Art
As part of our topic on Gothic Architecture topic, this week we have been experimenting with clay to create gargoyles, which were used to ward off evil spirits from religious buildings. In our first practise session, we used the slip, score and blend technique to join two pieces of clay. In our second session, we practised adding features to gargoyles using different techniques. We learnt that if you do not score both sides of the clay, they won't interlock like a jigsaw puzzle which will mean they won't join together as well. The blending is also very important. When the clay dries and it isn't blended properly, then the two pieces will come apart. Check back in a few weeks for our final designs!