FoGs News

My child's art
The Friends of George Spicer, together with My Child's Art are giving you the opportunity to show off an example of your child's artwork, while fundraising for their school.
This is a fantastic opportunity for parents, carers, grandparents and other family members to purchase a personalised memento of their child's self portrait drawing AND generate funds towards pupil wellbeing at George Spicer!
When you buy something before 3rd May, use the code GeorgeSpicer and you will get 10% off the total cost, while generating 20% donation to the school!
https://mychildsart.co.uk/order/parent-portal/login/
Make sure you use the code GeorgeSpicer when you order!
If you have any issues please call
My Child's Art on 01530 887650 or email customerservice@mychildsart.co.uk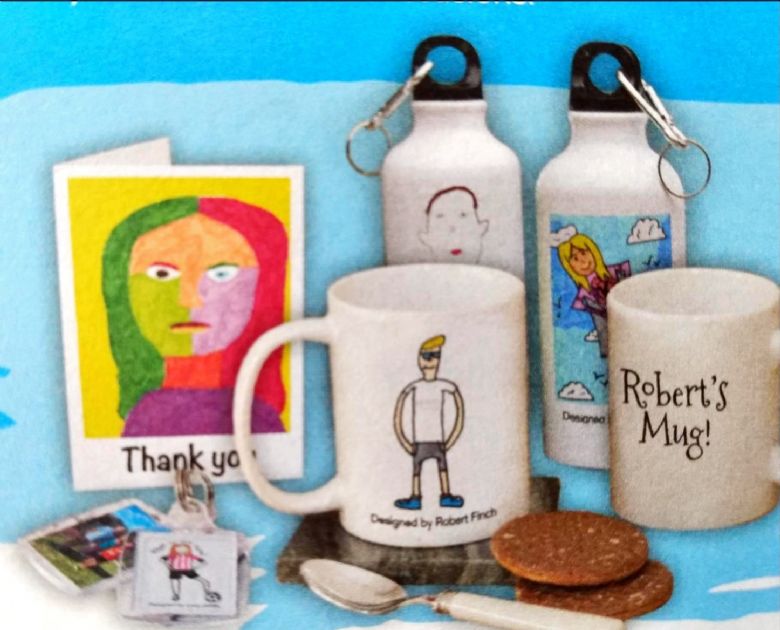 "Spread a little sunshine"
FoGS would like your help to spread some sunshine by growing sunflowers.
Packs of 10 seeds will be available to purchase next Friday, 7th May (along with some sweet treats) from 3pm for a suggested donation of £1 to support George Spicer pupil wellbeing. Locations to be confirmed.

If you would like seeds, but will be unable to purchase after school, please email friendsofgeorgespicerpta@gmail.com with a copy of the PayPal receipt, and information on which class your child is in so we can arrange delivery of the seeds. https://www.paypal.com/fundraiser/charity/3132402

As this is the first time FoGS have tried this, there are 200 packs of seeds available. More seeds can be sourced and sold at a later date if needed. Many thanks for your understanding.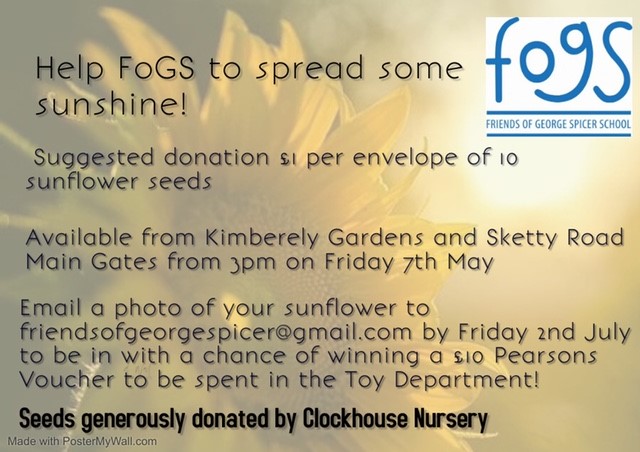 Next FOGS meetings
8pm Wed 11th May 2021
8pm Tue 8th June 2021
8pm Wed 7th July 2021