Quote of the week
"Easter spells out beauty, the rare beauty of new life." S.D. Gordon
"April hath put a spirit of youth in everything." William Shakespeare
1st April 2021 Newsletter
Easter holidays are upon us!
It's been a lovely, sunny last day of term with everyone supporting FoGs and not wearing uniform today. Don't forget that school finishes at normal time today with no After School Club. Please ensure that you collect your child promptly at the end of the day.
School reopens on Monday 19th April with Breakfast Club starting at 7.30am.
Wishing you all a very happy and safe Easter holiday.
Important - Start of School Day times
After the Easter holidays, we are resuming our normal soft start times, with pupils expected to arrive at school between 8.45am - 9am on both sites. From Monday 19th April, any pupils arriving after 9am will be marked in the register as late. Further action may be taken if persistent late arrivals continue.
​All pick up times and other arrangements will remain the same. Thank you for your continued support with social distancing and wearing masks to help keep our school community safe.
Attendance week ending 1 April 2021
Overall school = 95.73% Lates = 83
Best attendance: 1st Primrose 2nd Snowdrop 3rd Oak
Punctuality: Well done to Oak, Woodpecker and Sparrow for all receiving 100% for punctuality
Parent Governor elections close today
You should have received an email with the 5 individuals interested in the parent governor position. Please read the instructions and place your vote (one per parent, not one per household) by 4pm today (Thursday 1st April). Any votes received after this time will not be counted.
The Big Pedal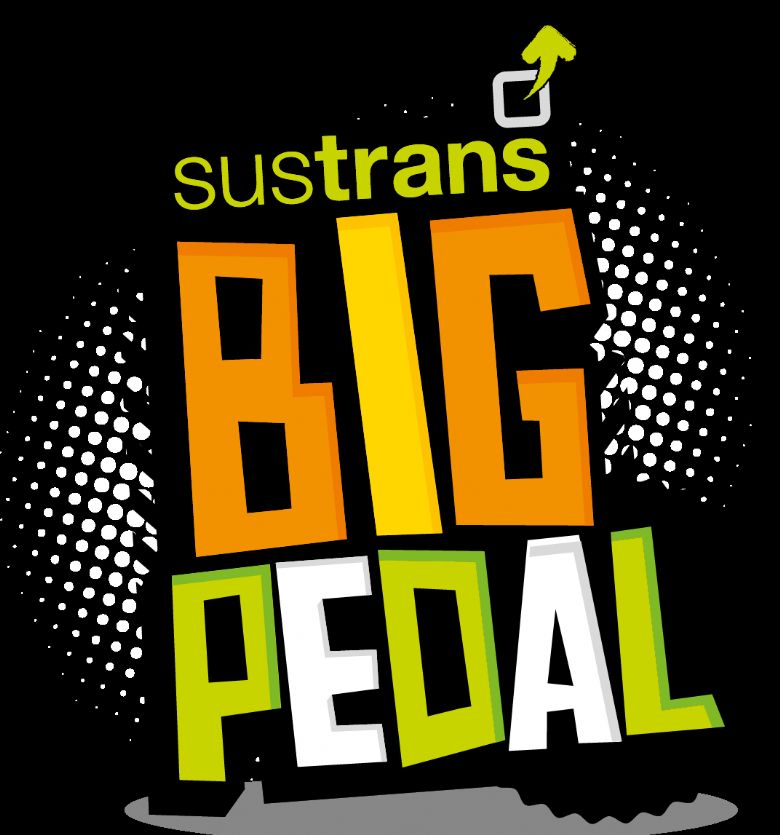 The Big Pedal takes place the week of the 25th April. Each year group will be given an opportunity to cycle or scooter (if they have one) safely on the playground. Further details to follow.
If you go for a bike ride over the Easter holidays please share with us any photographs - we would love to see them.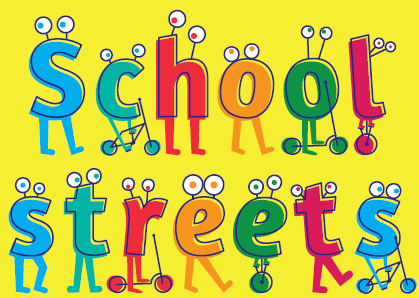 We need your help please
School Streets has been marshalled by staff and a couple of parent volunteers so far. It's proving very successful for the community and families so we hope that this will continue. We do need volunteers from parents and carers to support this, even if you're only able to do a couple of days a week.
School Dinners/Packed lunch
If your child wishes to change from school dinners to packed lunch or vice versa after the Easter holiday, please email the school office by the morning of Monday 19th April at the latest. Changes cannot be made mid week or verbally.
Relief Playleaders
Would you like to work with our children and make a positive difference? We are looking for relief Lunchtime Playleaders to work 1 1/2 hour shifts term time only. if you are interested, please email the school office for an application form.
Reception - Egg Rolling Race
In the sunshine this week, Reception all enjoyed an Easter Egg rolling Race. We set up our water pipes and every child was able to roll a colourful egg down the pipe to see how far it would go! We had so much fun!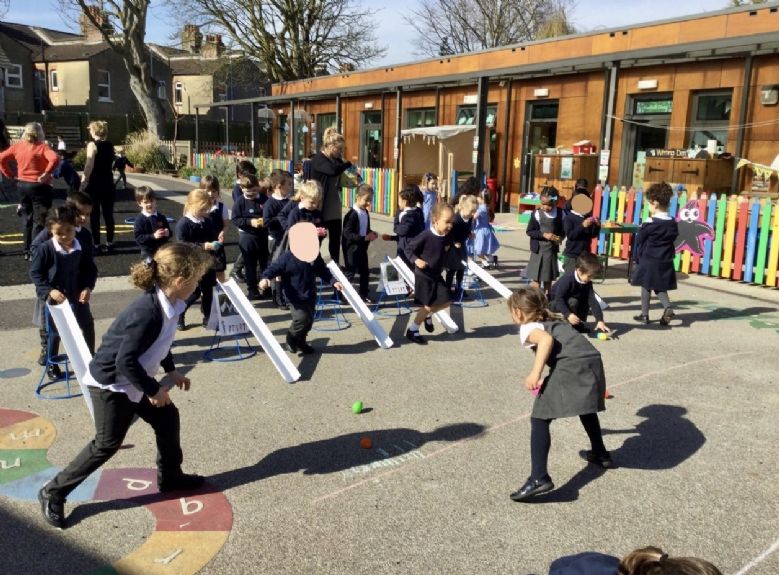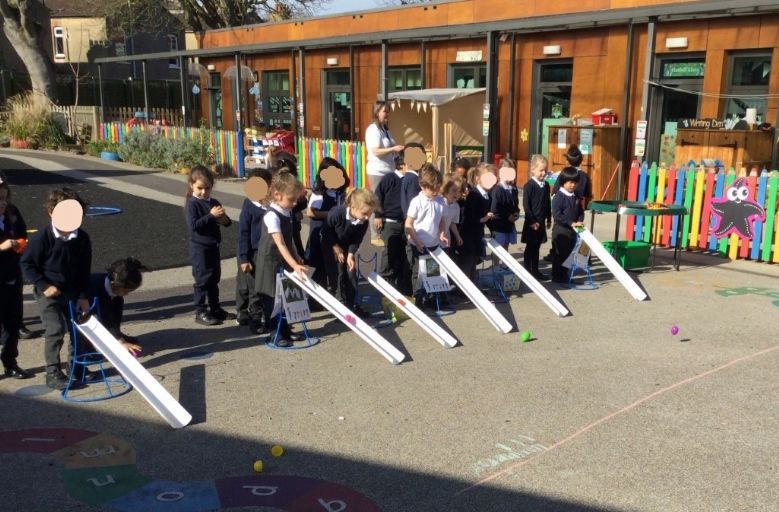 Willow Class - Year 1
The children worked together on drawing 'what you would find inside a cave in the Stone Age' for our role play corner.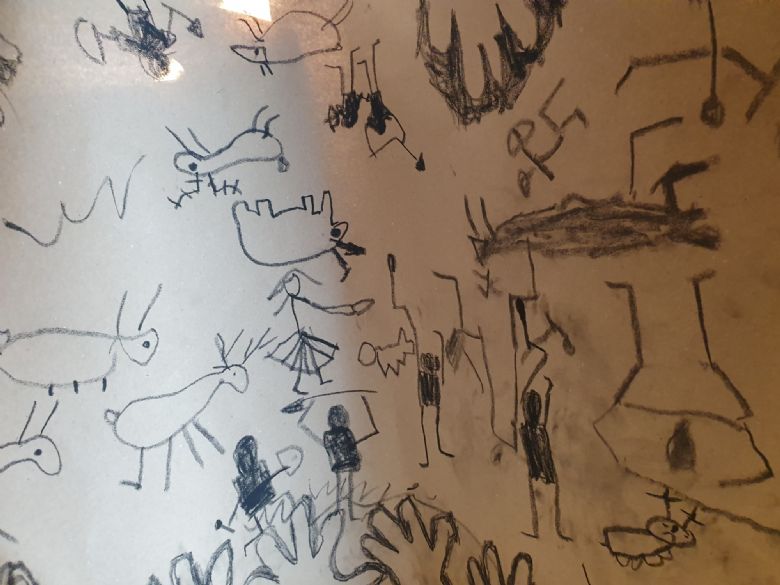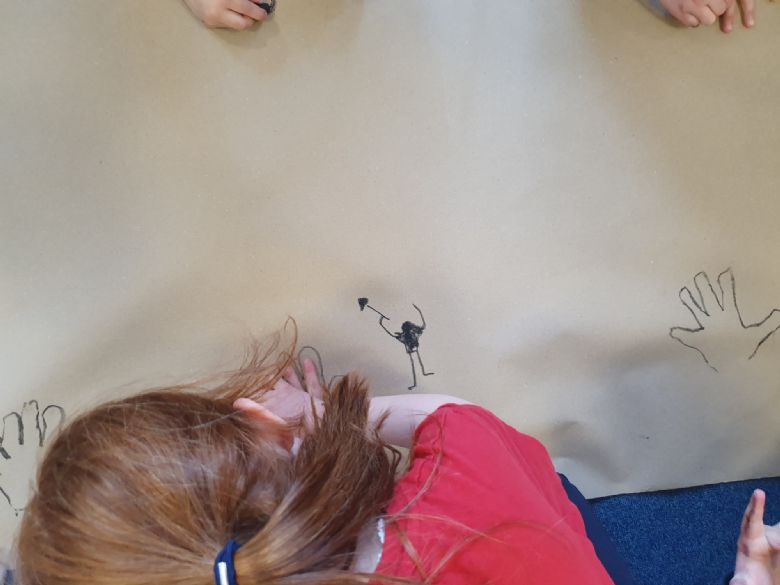 Year 5 - Electric circuit
In year 5 we have been learning about electricity. We have been investigating different circuits. This week, we were looking at how the loudness of a buzzer in a circuit is affected by the number of cells/batteries.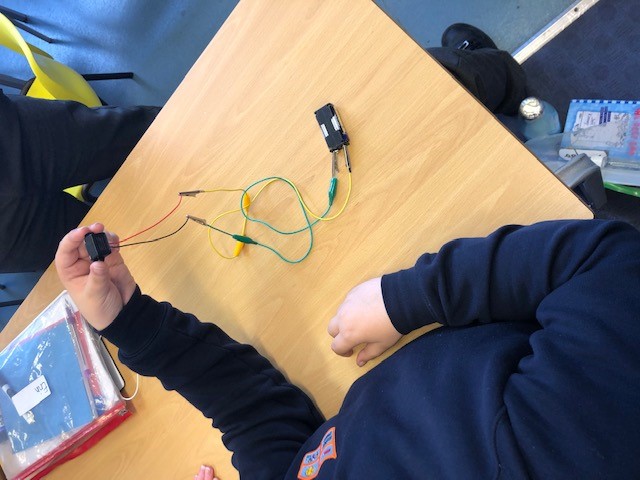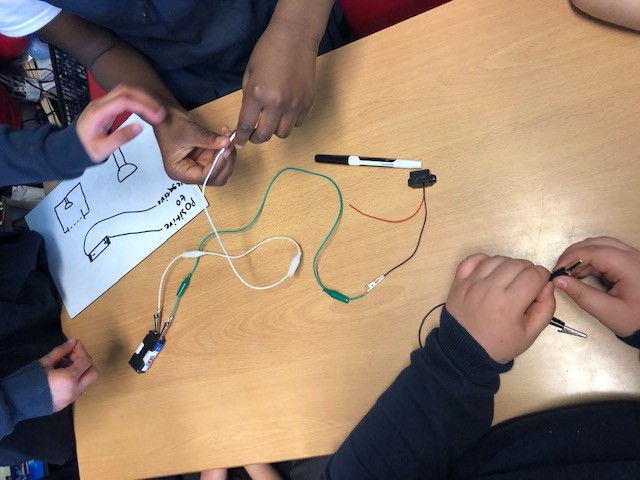 Year 6 - WWII topic
As part of our WWII topic, Year 6 learnt about the battle of the Atlantic - the longest battle during WWII - where German U-Boats stormed the Atlantic, hunting British cargo ships protected by Destroyers. The U-Boats hunted like a pack of wolves and managed to intercept many goods being transported to British shore until the British managed to intercept the Wolf Pack's radar signals. Then the hunted became the hunters...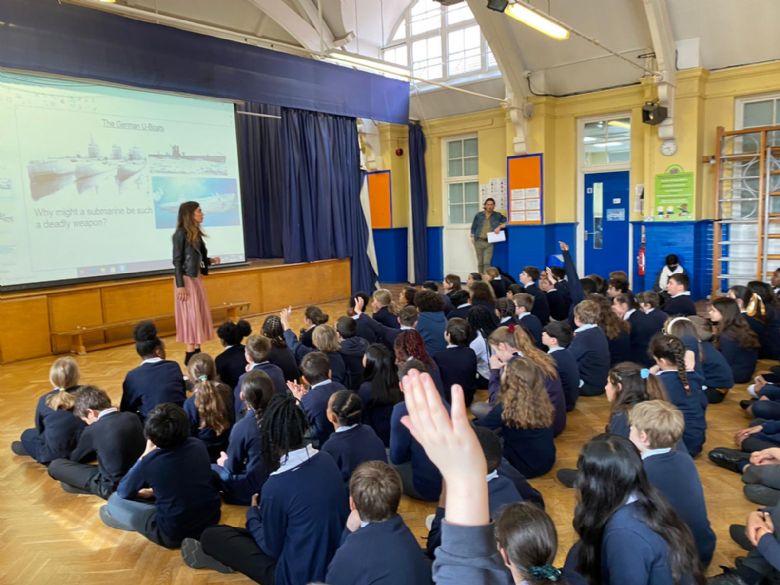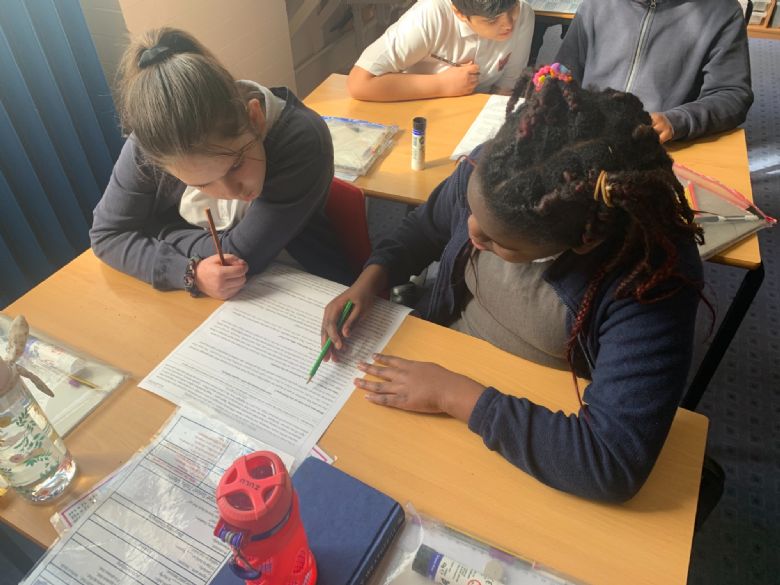 Mrs Spillman's E-safety tips
Roblox has been rated by PEGI (Pan European Game Information) as a 7 which means it is not suitable for persons under 7 years of age. However, remember a PEGI rating does not take into consideration the presence of a chat facility. The Chat Facility means that players can chat to each other. However, you can add parental controls to turn this feature off completely or add restrictions. Further information can be found here: https://corp.roblox.com/parents/
Blocking users and reporting – ensure your child knows how to do this. Virtual Currency - Players can buy Robux (their virtual currency) to buy in game upgrades or accessories. If you do not want your child to purchase them, make sure your card details are not saved.
SWGfL have produced this Privacy and Safety Checklist: https://swgfl.org.uk/resources/checklists/roblox/
Gardening season has started!
A big thank you to Zachariah, Ruvim, Kuzey and Pedro who spent the afternoon preparing the raised beds in the sensory garden for planting.
The boys did an amazing job, worked really hard and loved every minute. There was lots of digging, lifting and weeding. They didn't want to stop!
Mrs Brown said that she couldn't have got as much done on her own, so thank you to all of them.
We've had a little financial boost to start off the sensory garden. Waitrose Enfield presented us with a cheque for £333 which we will be putting towards sensory outdoor items for the children. A big thank you to Waitrose Community Matters and watch this space for progress.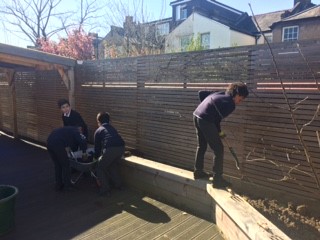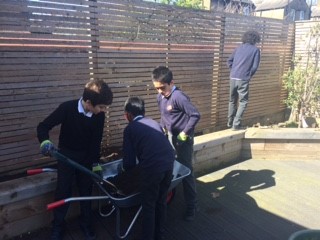 Competition Time - I wish I was....
'I wish I was a ...' by Richard Johnson
https://www.youtube.com/watch?v=HAngpt7-IWY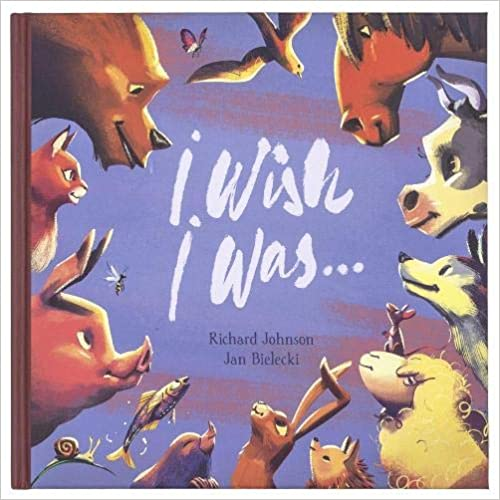 Here at George Spicer, we always wish to promote a love of reading.
Inspired by Richard's book, we are going to run a competition where you can either draw or write what you wish you were and why.
Winners will be selected by the English team and you will receive a free copy of the book.
Please send entries to the office by Friday 23rd April with the subject 'I wish I was'. We look forward to seeing all of your creative ideas!
Year 6 Leavers
Please can Year 6 parents complete the survey below for Year 6 Leavers book. Thank you
Training Courses
8 week job club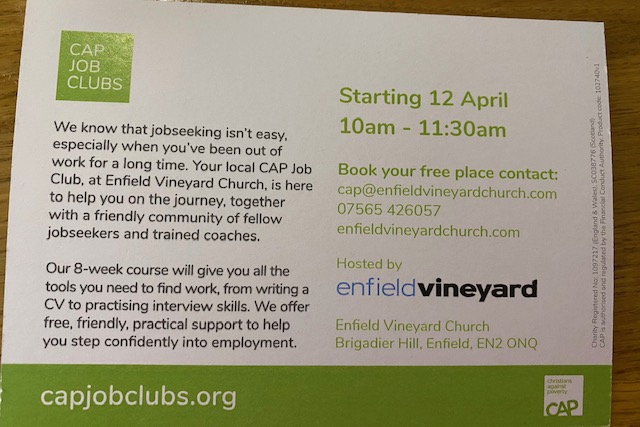 Introduction to working in a school training course
Short online Introduction to Working in a School course (Level 1) will start on Thursday 15th April 2021, 9.30am – 11.30am. The course is free to parents/carers who receive benefit. Parents can progress to another WEA course on the schools and parenting Pathway: Level 2 teaching assistant courses, Level 2 SEND course.
For more information, or to enrol onto the course please click the link below.
Course bookings can also be made by calling student support services on 0300 303 3464 (option 1) - please quote the course reference number C2422444.
Our benches at Sketty site have been fitted!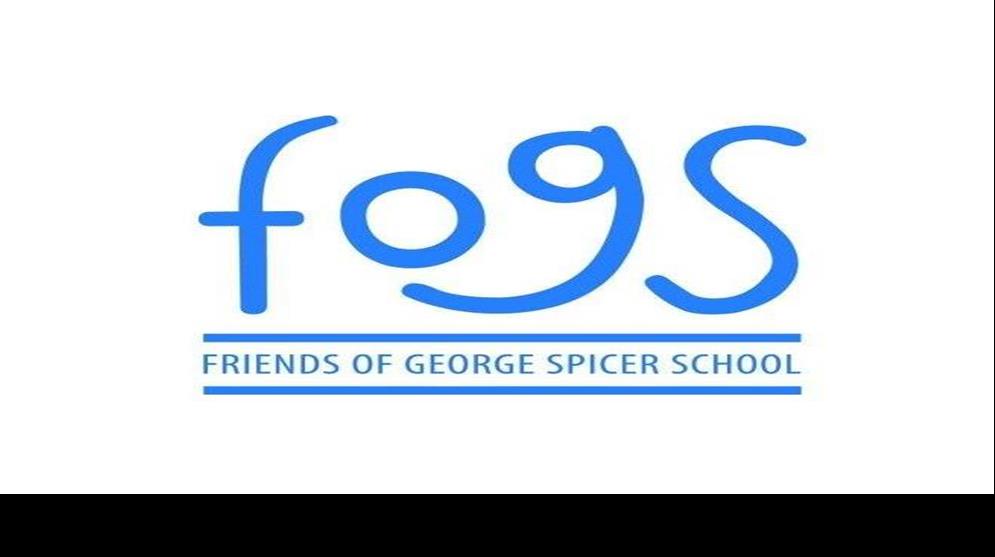 Huge thanks to FoGs who actually paid for these benches over a year ago, but due to covid, it's taken a while to have them installed. However, we're all very pleased with them and can see them being used a lot. On days like today, you can see how much the children are loving having somewhere to sit and chat! All FoGS money goes directly to improving facilities for the children, so we are very grateful for everything they fundraise.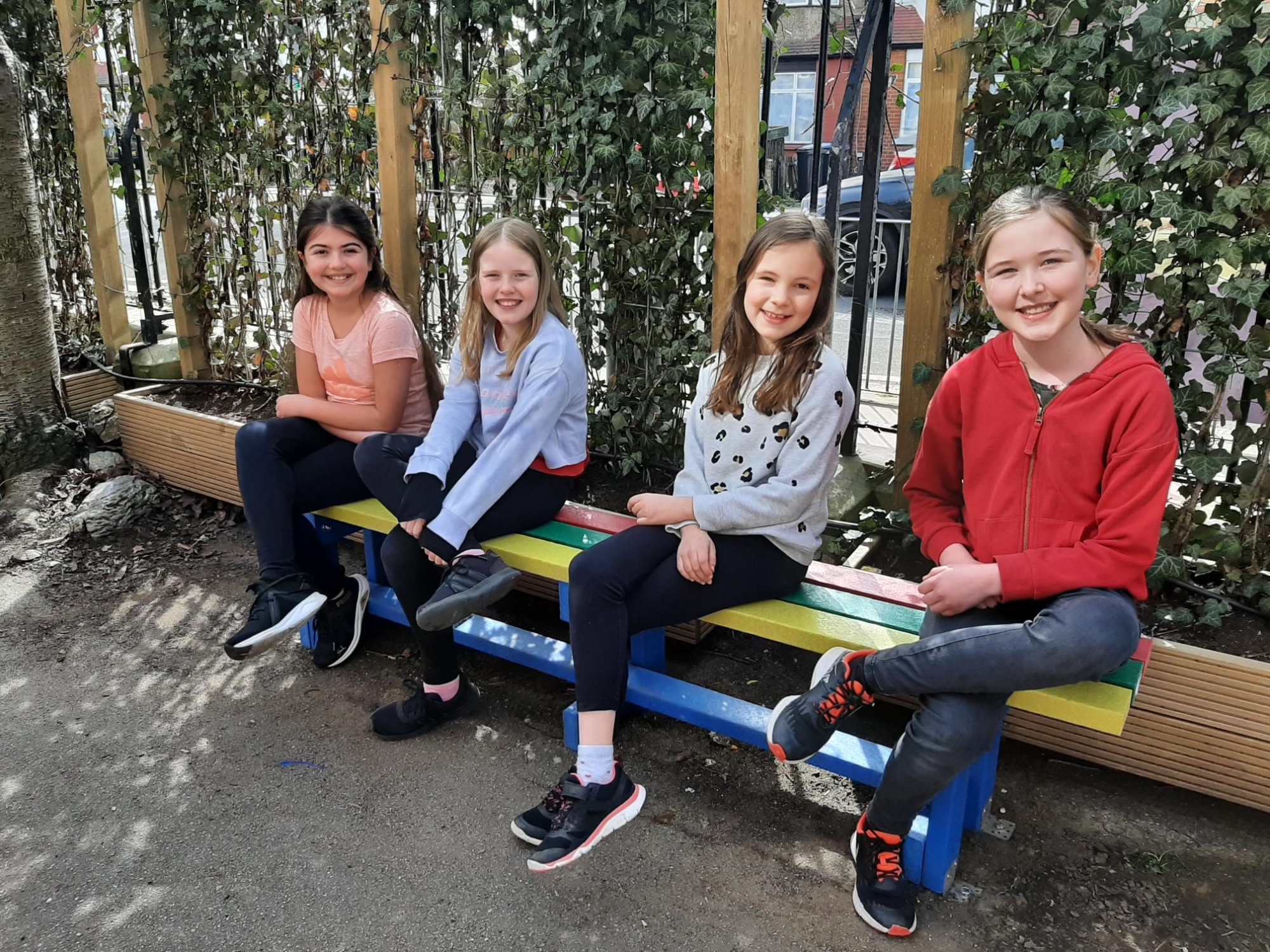 FoGs News

Did you know, all members of FoGs are volunteers? All members make a flexible time commitment to support Friends of George Spicer as well as being employed elsewhere.
Today we held a Non-Uniform Day. An optional donation of £1 per child will go towards children's well-being support within school.
If you haven't donated yet please use the link: FoGs donations
This is the FoGS direct donation page for anyone who wishes to pay online - FoGS will receive 100% of any money given.
Our next monthly meeting is our annual AGM.
Tuesday 27th April 8pm via zoom.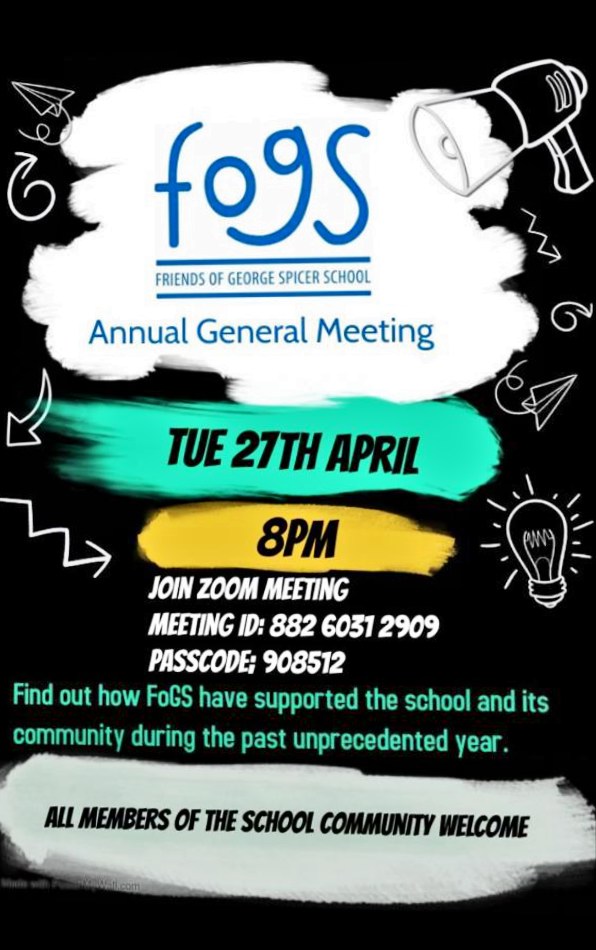 Next FOGS meetings
8pm Tue 27th April 2021 (AGM)
8pm Wed 11th May 2021
8pm Tue 8th June 2021
8pm Wed 7th July 2021
EASTER HOLIDAYS - SCHOOL CLOSED

All Day

From 02 Apr until 16 Apr
SCHOOL OPENS FOR SUMMER TERM

All Day
MAY DAY BANK HOLIDAY - SCHOOL CLOSED

All Day