FoGs News
* NEWSFLASH *
We've got some great news to share - FOGS has a brand new leadership team! These folks are bringing in some awesome new ideas and perspectives, and we couldn't be more excited about the awesome plans they've got in store for us! More will be revealed, so make sure you stay tuned to this section of the newsletter every week
We're currently planning the Summer Fun Day, which will be on Sunday the 25th June, 12 - 4pm. Keep your eyes peeled for more info to follow, but get the date in your diaries now!
In the meantime, if you're interested in getting involved in your child's school and making a positive impact on their education, joining FOGS is a fantastic way to do just that! It will enable you have the opportunity to work alongside other parents and teachers to organise fun events, raise funds for important school programs and equipment, and it's also a great way to meet new people, make friends, and become a more active member of our school community.
Check out our video - FoGS Video to Parents
UPCOMING EVENTS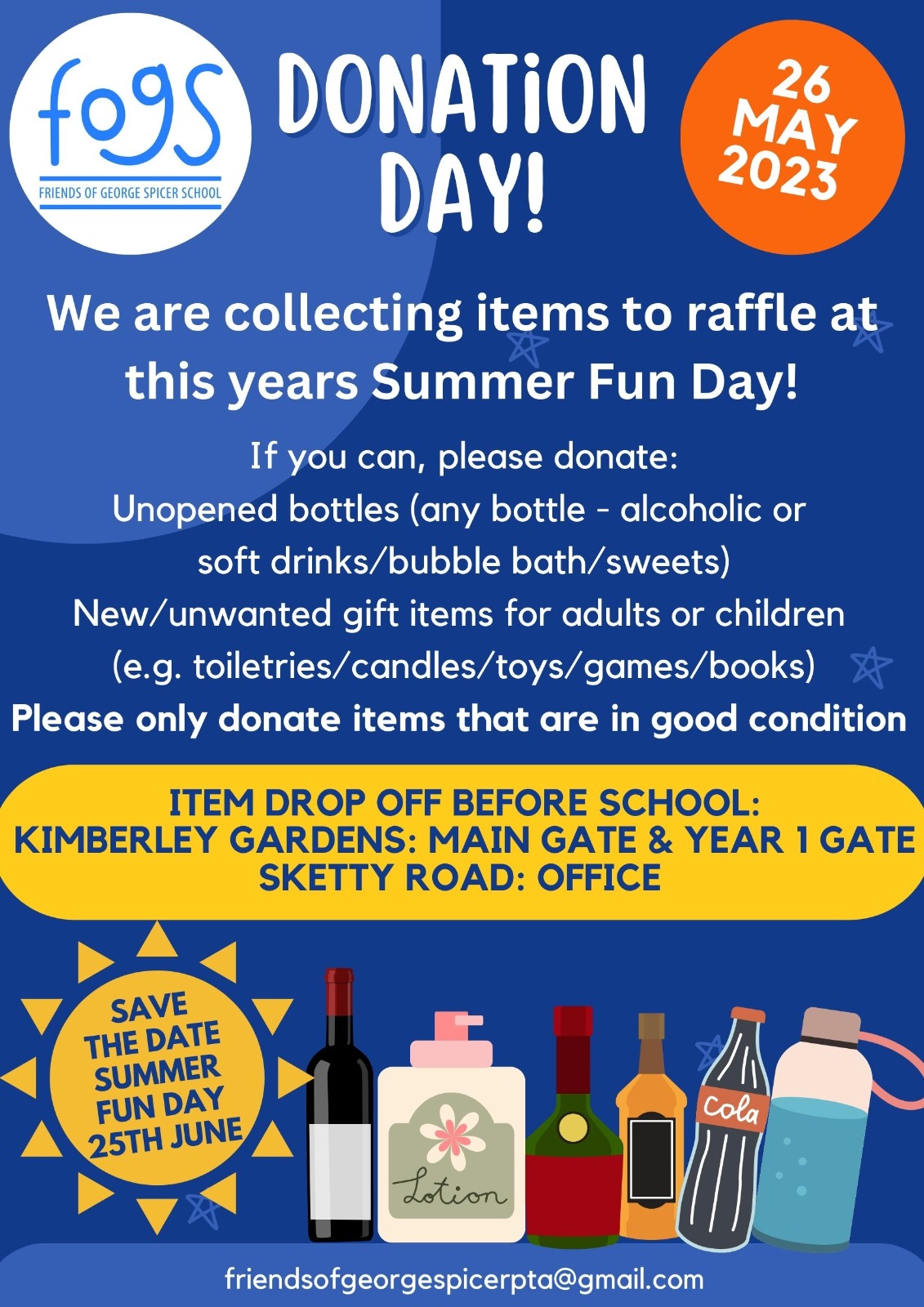 We're a very social bunch, and we'd love you to be social with us too:
Email - friendsofgeorgespicerpta@gmail.com
Facebook - https://www.facebook.com/groups/300201423417386
Instagram - https://www.instagram.com/friendsofgeorgespicer/
Twitter - https://www.twitter.com/GeorgeSpicerSch
Until next week...
The FOGS Team