FoGs News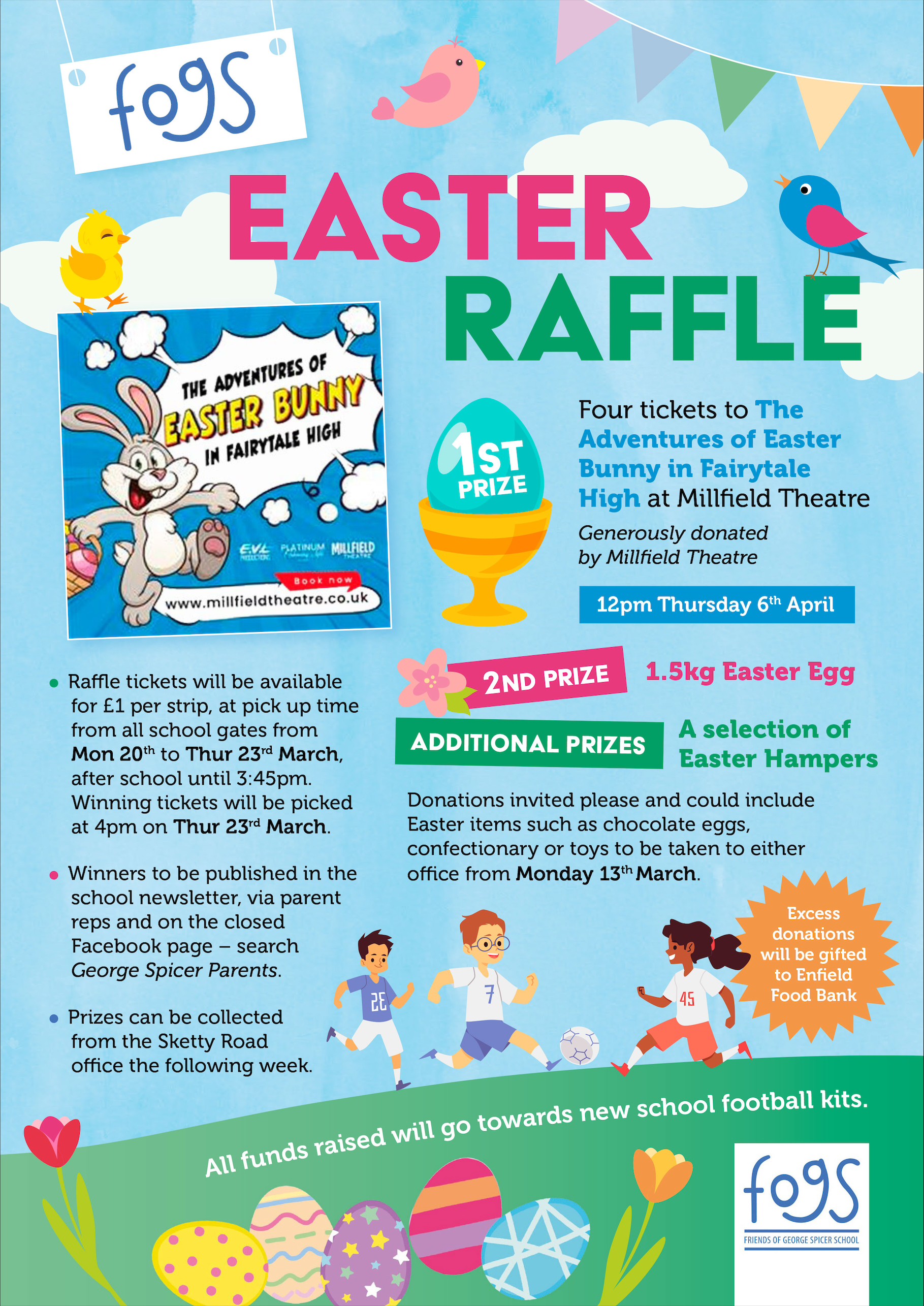 Look out for the FoGS Easter Raffle, to be drawn 4pm Thursday 23rd March.
We need your support to sell tickets. Please sign up for a 30 minute slot, with a friend, on the gate closest to your childs' classroom. The more tickets we sell, the more money we raise towards new Football Kit for the George Spicer Football Teams!
We would also like donations of Easter Goods (sweets, chocolate eggs, toys) taken to either office please, to make hampers for more prizes.
Thanks for your support!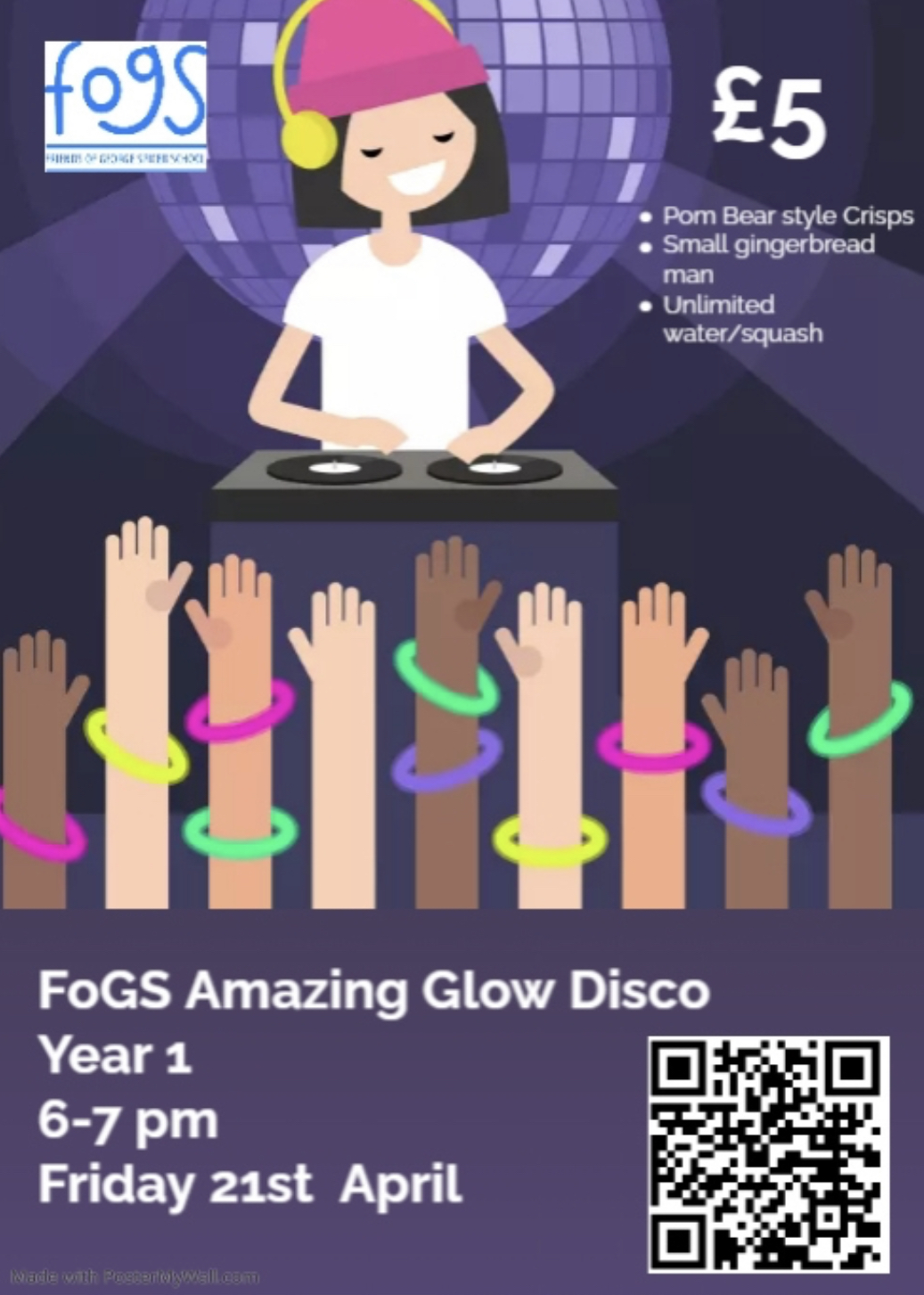 https://www.jumblebee.co.uk/ticket/3KSyi3wYpI
Year 1 - 6pm-7pm, Friday 25th April
FoGS AGM 8pm Tuesday 25th April, location tbc. All members of the school community welcome and encouraged to attend.
I want to say a huge thank you for your help at the FoGS Amazing Glow Discos on Friday.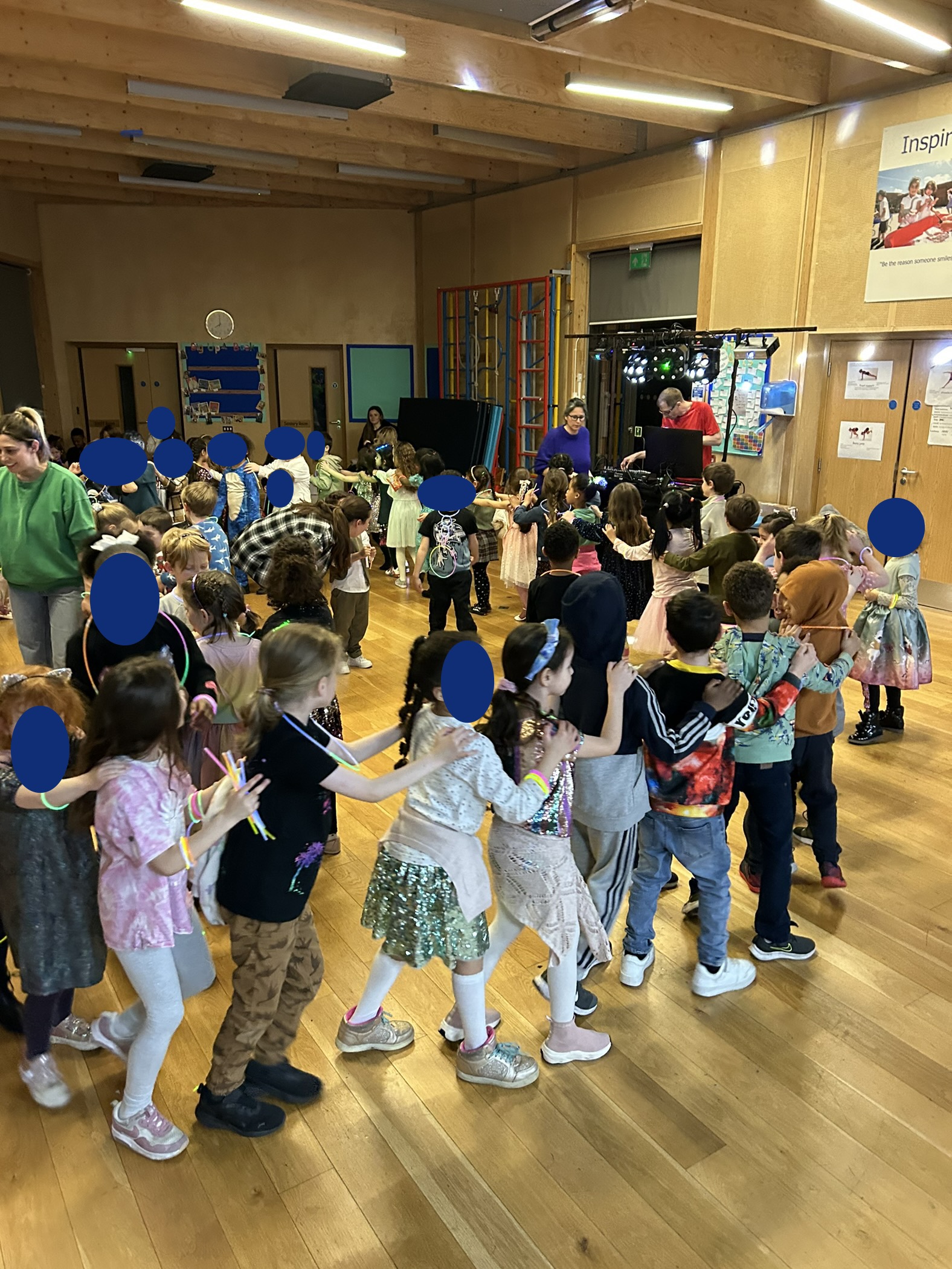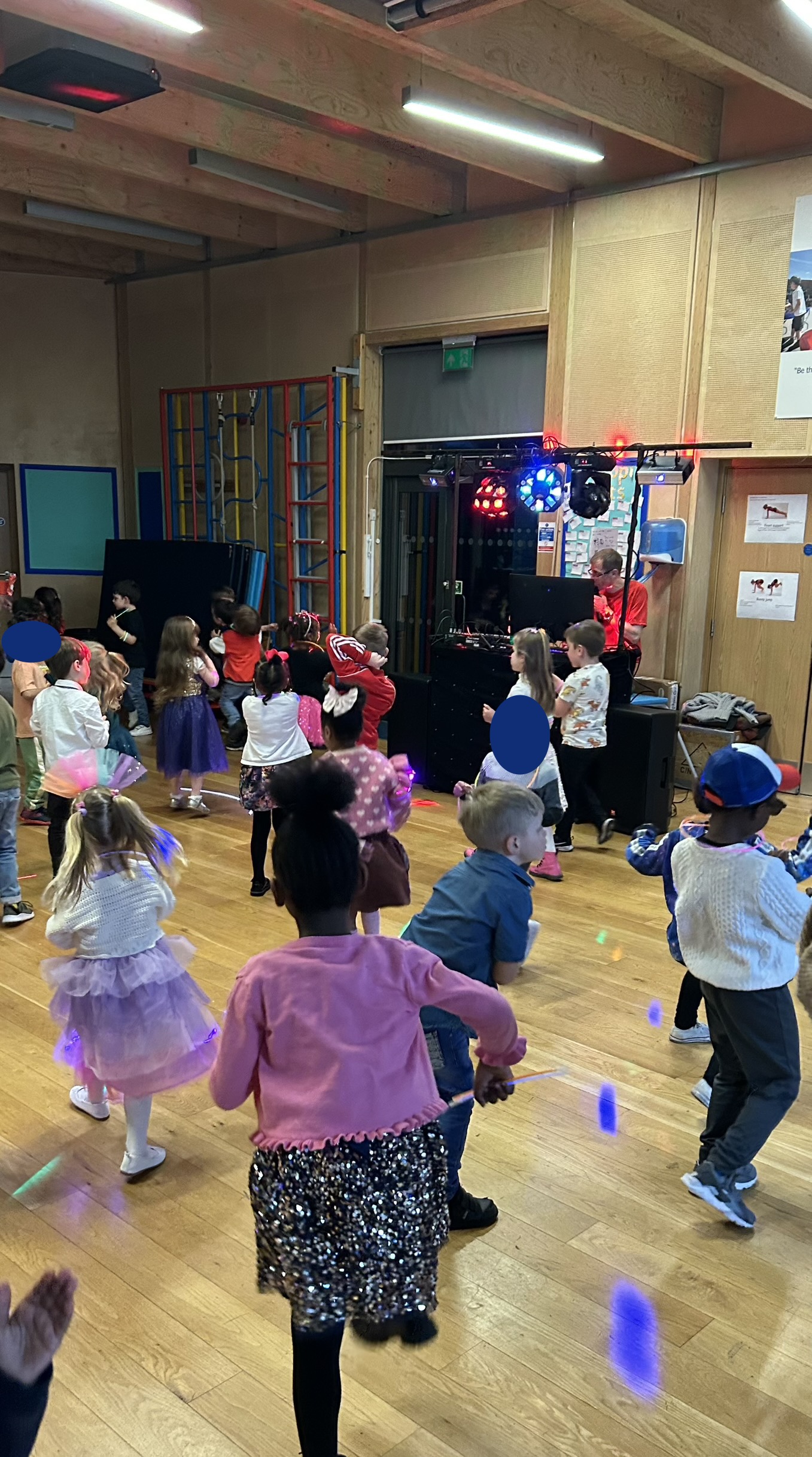 It was a massive success!
The Reception and Year 2 discos combined raised £700 in profit which go directly to fund enhancement of the George Spicer School Council Community Gardens on both sites which exist to benefit the whole school community.
All the adults at the disco were volunteers, including the staff. It really is a lot of fun being involved with the running of events your child enjoys, which in turn raise money to enhance their experience of education at George Spicer.
Look out for ways you can help with the Easter Raffle selling tickets https://volunteersignup.org/HYAFF
Please feel free to suggest new ideas you'd like to see in the future and can support.
A new FoGs committee will be elected at our AGM on 25th April, which the whole community is invited to attend. More details coming soon. If you are interested in becoming more involved, or finding out more information, please email friendsofgeorgespicerpta@gmail.com