Yr5 E-Safety Education Programme
Yr5 E-Safety Education Programme
5 July 2017 (by admin)
Workshop 2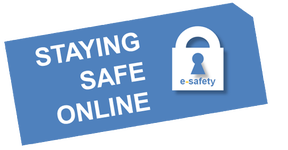 The session began enthusiastically with Yes Lets a creative, whole class activity to use the pupil's imagination and drama skills and to have fun…so we were very important people, tennis players, crabs, astronauts and boxers. Physical and liberating with body language so important.
Question: What % of how we communicate is body language?
The main body of the lesson had the pupils devising scenes showing characters on the outside, on the fringe and central to problems, with the chance of pupils offering advice to the characters, to do things in a safer way. Inevitably this involved the actors portraying behaviours and problems they are not familiar with, resulting in some interesting interpretations. This was explained by a one of the teachers…
"We have very little bullying at George Spicer and some pupils glamourise the issues because of stories in the media such as in a recent BBC Eastenders storyline.
Well we certainly had a share of troublesome children and unrepentant bullies. Next week we will focus on how we can advise young people and parents ways in which we can avoid some of these situations.
"Would scripts have helped the actors?" I enquired with the teacher. "No because we are more likely to get an honest response, perhaps an idea of any issues that may be developing. This is exactly what they need. It's an excellent way to open them up, and in a safe environment"
The pupils identified three ways in which George Spicer helps pupil's be more safe online…  
1. Guest speakers to educate them on all aspects of internet safety .
2. An increased awareness of internet scams and not giving away personal information.
3. An E-safety Week: an intensive focus to cover all aspects of communicating online and using smart phone technology and in particular, using child friendly websites.
And the answer to the question… What % of how we communicate is body language?
60%, with Tone of voice 33% and the actual words we use…7%!!!
There is a presentation for parents and families on Jul 6th…Why not talk to you son / daughter to find out more?
Alan Spence. Artistic Director. Theatre is real life.