Yr5 E-Safety Programme - Here's The Outcome
Yr5 E-Safety Programme - Here's The Outcome
18 May 2017 (by admin)
Parent Questionnaire results!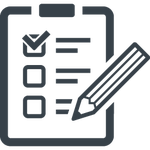 Yr5 E-Safety Education Programme.
Week 2.
Last week the programme got off to a flying start with the introductory drama session for 60 pupils, who showed a range of skills and understanding in warm up games, movement still images and tableaux work.
Particularly impressive was the feedback sharing at the end of the lesson as pupils made detailed observations on their peers work.
Because of this brilliant start staff and I have agreed to give the pupils the opportunity to put on a presentation of their work to parents in early July, and we will keep you informed as to arrangements.
Thank you to the parents who attended the session on this Thursday for a presentation on the project and for completing the questionnaire.
Key responses included:
100 % used phones to access as well as computers and tablet.
Hours spent ranged from 15 -25 hours per week
No parents allow their children to play 18+ games
100% said that their children shouldn't share their passwords with famous people.
More worryingly some 50% said they didn't always sit with their children when they were online.
75% parents had 2 children.
Age range 6 years – 10 years.
Other responses included… I feel we all need information to stay up with new developments and how to deal with them.
Really pleased that George Spicer is taking on a thorny issue.
You can see the survey on the school website and thank you for your support for the programme.
Alan Spence. Artistic Director. Theatre is real life.