LOVE 4 LITERACY
LOVE 4 LITERACY
31 March 2017 (by School Office)
After-School Club for Year 2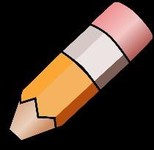 Starting Tuesday 25th April 2017 for 5 weeks (3.15 to 4.30)
Love 4 Literacy is a new after-school club aimed at Year 2 pupils at George Spicer Primary. Delivered by a Phonics/Literacy expert, the aim is to ignite children's interest in writing and develop their vocabulary, spelling, grammar and punctuation skills. Children enjoy learning and achieve well if they are writing for a purpose. The one-hour session will give your child the chance to write about topics that they are interested in.
Each Love 4 Literacy session is priced at £6.50 per child and will run from 25th April until 23rd May, for 5 weeks, the total cost per child is £32.50. There are 15 places available.
If you would like your child to attend Love4Literacy club, please fill in the reply slip on the website under our letters section, and return to the school office with a cheque for £32.50 made payable to 'Miss A Charalambous'.
Please contact Alex Charalambous for more information on 07931 360412.